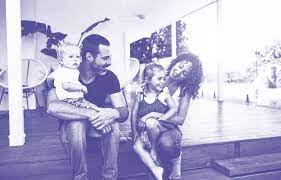 The federal government-funded Australian Business Growth Fund (ABGF) has invested $10 million in Melbourne-based dental practices aggregation business Kikada Lane Dental.
Co-head of investments at ABGF Ghazaleh Lyari said Kikada Lane was identified as a good fit for the $540 million fund's mandate. The business faced a similar challenge to most small to medium enterprises (SMEs): it required investment for its next growth phase but its needs were too small for a typical private equity firm but too large for consortiums of individual investors to consider. In addition, Kikada Lane's current stakeholders wanted to maintain control and drive the future growth of the business.
Several private equity-backed roll-up strategies are currently operating in the $10.4 billion a year Australian dental services sector but it remains a highly fragmented space comprising almost 8,000 separate businesses. About 83% of employed dentists work in private practices.
Kikada Lane was founded in 2019 on what it claims is a unique aggregated specialist healthcare model. The business consolidates strategic clinical and financial interests for individual dental practitioners while allowing them to maintain clinical control and business oversight.
In two years, and despite the COVID-19 pandemic, Kikada Lane has expanded to 13 locations across NSW, Queensland, Victoria and South Australia. The company has ambitious growth plans to extend its footprint over the next five years to include more than 60 clinics nationwide. That would make it one of the five largest dental providers in Australia, provide significant scale operating advantages, and triple its revenue.
Kikada Lane founder and managing director Dr Peter Hughes said the company had been set up to enable dentists in independent practices to focus on clinical work.
"Our practitioners are able to focus on what matters most to them – delivering better levels of service and upskilling their capabilities into areas of interest – with many time-consuming tasks taken care of," he said.
"With superior levels of corporate support across human resources, finance, marketing, operations and training, and economies of scale for procurement purposes, practitioners can operate with autonomy, more effectively deploying treatments and care to their patients."
The model also gives participating practitioners access to a future exit strategy that delivers several tiers of enhanced wealth creation.
The ABF made its patient minority investment in Kikada Lane just weeks after the company made a website enquiry.
"Meaningful growth and effective integration of future practices requires patient capital investment," Hughes said. "In looking at options to grow our business, the Australian Business Growth Fund had the most attractive offer, as we get to benefit from partnering with experienced investors and a strong professional network, without giving up control. We wanted an investor who would partner with us and not put constraints on us."
The ABF is now working with Kikada Lane to appoint a non-executive chair. Ghazaleh Lyari will also take a position on the company's board.
She said Kikada Lane had an experienced team of professionals with what it takes to achieve on their ambitious plans while the ABGF team would support them "each step of the way".

ABGF investment team members Munpreet Soomal, Elliot Steel, Frederick Charette, Stefanie Allen, Dries Venter and Trisca Scott-Branagan were also involved in the Kikada Lane transaction.
ABGF will consider investment in SMEs with more than $2 million in annual revenue and a proven business model.
The independently managed fund was set up by the federal government with additional investment from Australia's big four retail banks, Macquarie and HSBC.
The fund has initial capital commitments of $540 million and is expected by the federal government to grow to around $1 billion over time.
As well as providing growth capital, the ABGF is expected to facilitate mentorship, access to talent pools and provide expertise and advice.