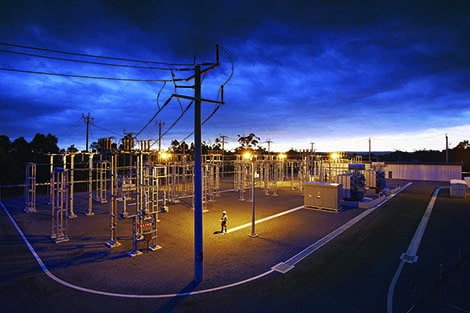 Ontario Teachers' Pension Plan Board (OTPPB) and global private equity firm KKR have increased their offer for electricity infrastructure investment company Spark Infrastructure (ASX: SKI) from $4.91bn to $5.01bn and have been granted non-exclusive due diligence by the company.
Spark holds stakes in CitiPower which operates an electricity distribution network in the Melbourne CBD and inner suburbs; Powercor which operates a large regional Victorian network; TransGrid which operates the high voltage transmission network in NSW and the ACT; and SA Power Networks which operates South Australia's distribution network.
KKR closed its first Asia Pacific Infrastructure Fund at $US3.9 billion in January. The fund was set up to invest in essential infrastructure in the region that KKR expects to account for more than half of the world's economic growth in coming years. OTPP's current infrastructure investments in the region include a 60% stake in Sydney's water desalination plant.
In a 28 July announcement, Spark confirmed it had received a revised proposal from the consortium offering $2.95 cash per stapled security to be reduced by any distribution paid or announced prior to the implementation of a transaction. As Spark announced a first-half 2021 interim distribution of $0.0625 per stapled security on 1 July, that implied a payment of $2.8875 per stapled security.
The implied payment relating to the earlier offer, announced on 15 July, would have been $2.6375.
The revised proposal represents a premium of 26% on Spark Infrastructure's 13 July security closing price of $2.30 and 31% on its three-month volume weighted average price of $2.20.
Spark confirmed it had provided the consortium with limited information on its business and prospects after the consortium had signed a confidentiality agreement.
After careful consideration of the revised offer, and after consultation with advisers, the Spark board had concluded it would be in the interests of securityholders to engage further with the consortium and had decided to provide due diligence on a non-exclusive basis.
Spark said that irrespective of whether it reached a sale agreement with the consortium, its board considered that the company held a high quality and scarce group of regulated assets that had a very attractive future and the company was well positioned to continue to deliver an attractive yield to investors, now with franking credits.

"Complementing its reliable and inflation-linked revenues, Spark Infrastructure's investment portfolio also has strong growth prospects in its underlying high-quality asset base and has strong ESG credentials given its important role in supporting the multi-decade energy transition to a lower carbon future," the company concluded.
Spark is being advised by Goldman Sachs and Herbert Smith Freehills.