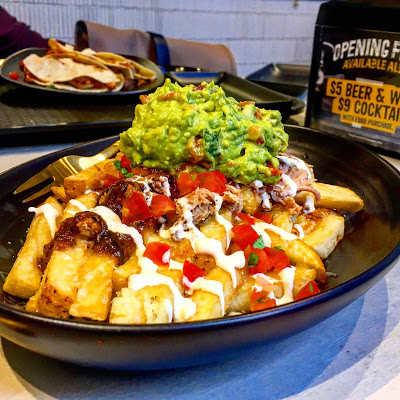 Investment firm Magellan Financial Group (ASX: MFG) has paid $68.8 million for a 10% stake in quick service restaurant franchise business Guzman y Gomez (GYG).
Magellan announced in late December that it had acquired the stake from existing shareholders.
Professional athletes-backed venture capital firm Athletic Ventures has also invested on the same terms as Magellan.
Growth Capital firm TGM Growth Partners remains GYG's largest shareholder with a 35% stake while co-founders chief executive Steven Marks and Robert Hazan own 16% and 8% respectively. External individual investors also hold significant stakes in the fast-growing Mexican style restaurant chain.
As a result of its investment, Magellan's head of governance and advisory, Craig Wright, will join the GYG board which is chaired by former McDonald's Australia chief executive Guy Russo.
Magellan executive chairman Hamish Douglass said his firm had experience in investing in the quick service restaurant space (it has previously invested in US businesses Yum Brands Starbucks and McDonalds) and could add, and gain, insights through working with GYG, a business Magellan considers world class and with enormous growth potential.
Marks said: "We are incredibly excited to welcome Magellan to the GYG family. Our ambition is to be the best restaurant company in the world and to achieve that we need the support of the best partners, investors and a world-class board of directors. We could not think of a better partner to have alongside us as we enter the next, most exciting, phase of the GYG journey.
GYG has grown to around 130 outlets in Australia, 12 in Singapore, four in Japan and recently opened its first outlet in the US. In the second half of 2020, the business reportedly mandated investment bank Morgan Stanley and law firm Gilbert + Tobin to prepare for a 2021 IPO.
Magellan's investment will put that plan on hold for now, according to Douglass.
Magellan's investment is the latest in its principal investment strategy which involves taking direct stakes in unlisted businesses. It is also the first in the strategy outside financial services. Other investments have been in new corporate advisory firm Barrenjoey and in third party clearing and settlement service business FinClear which also dropped plans to list after Magellan invested more than $20 million.
Magellan primarily invests in the investment funds it manages but also seeks to make a small number of substantial direct investments in profitable businesses which will enable it to learn about a sector or business model as well as potentially adding value for Magellan shareholders.
Gilbert + Tobin advised Guzman y Gomez on the Magellan investment.