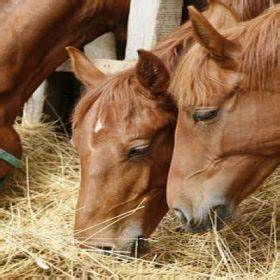 Adamantem Capital's second fund has attracted cornerstone investments of $80 million each from the federal government-financed Clean Energy Finance Corporation (CEFC) and Aware Super, the industry fund for NSW and Victorian state government employees, formerly First State Super.
Sydney-based mid-market funds manager Adamantem is targeting more than $700 million for the fund which has a mandate which includes working towards carbon neutrality.
According to the CEFC, Adamantem Fund 2 will be the first Australian private equity fund to adopt a 'cradle to grave' approach to the emissions impact of its assets.
The commitment will be the CEFC's first investment in private equity and is intended to influence private equity and venture capital firms to focus on reducing carbon emissions through their investing.
In an 8 December statement, CEFC chief executive Ian Learmonth said: "The private equity sector is an asset class that is still in the early stages of climate transition. With more than $30 billion of assets under management in Australia's private equity and venture capital industry, engaging this sector is critical to the continued decarbonisation of the Australian economy.
"We want the sector to lift its emissions reductions ambitions to new levels. Working with an industry leader like Adamantem provides an opportunity to catalyse real change by improving the sustainability profile of mid-market companies across a diverse range of assets.
"In a highly competitive sector like this, the successful implementation of a leading sustainability agenda by Adamantem will drive an increased focus on sustainability across the private equity sector."
As part of the partnership, the CEFC and Adamantem will set up an Emissions Reduction Committee which will work with Adamantem investee companies to help them reduce climate change risk.
Adamantem managing director Rob Koczkar said: "We are delighted to have attracted the CEFC as an investor in our second fund and, as their first private equity partner, we believe this is the direction needed to accelerate Australia's transition toward more sustainable economic activity. We look forward to working with the CEFC and Aware Super on further developing and refining our emission reduction strategies that target long-term positive impact."
Aware Super's senior portfolio manager, private equity growth assets, Jenny Newmarch, said the super fund's decision to commit to Adamantem's new fund was based on the belief that climate change posed one of the most significant risks to Aware's investment portfolio and the retirement savings of its members over the long term.
"We believe we can generate strong long-term returns while also supporting the economy to transition," she said. "This year, Aware Super has set ambitious targets and goals for how we will respond to these risks and support our portfolio to transition to a low-carbon future. Investments in funds like this are just one way we are working to support a more sustainable and resilient economy."
Newmarch said Aware Super had successfully introduced climate engagement activities to its listed equities portfolio and looked forward to doing the same in its private equity portfolio through working with Adamantem's Emissions Reduction Committee.
Adamantem is a signatory to the United Nations Principles of Responsible Investing (UN PRI), a member of the Responsible Investment Association Australasia and a member of the Climate Active Network.
Established in 2016, Adamantem is led by former Pacific Equity Partners managing directors Anthony Kerwick and Rob Koczkar. Koczkar has significant experience in social impact investing. He served as a non-executive director of the not-for-profit childcare centres network Goodstart Early Learning from 2010 until 2020. After leaving Pacific Equity Partners in 2014, Koczkar was recruited as chief executive of Social Ventures Australia, a position he held until 2018, the year he joined Adamantem. Social Ventures Australia appointed Koczkar as its chair in October 2020.
Adamantem states that it currently has more than $1 billion in funds under management.
The firm completed a $300 million first close for its initial fund in late 2016.
Adamantem's first investment was in New Zealand age care facilities and retirement villages operator Heritage Lifecare in the first half of 2017 (APE&VCJ, May 2017).
The firm made its second investment, a majority stake in horse feeds and supplements business Hygain Feeds, later in 2017 (APE&VCJ, Dec 2017).
Adamantem Fund 1 achieved a final close of $600 million in late 2017 and has since continued to target investing in businesses with enterprise values in the range $100 million to $500 million.
Further investments have been made in data analytics consultancy Servian (APE&VCJ, Sept 2018), a $122 million take-private acquisition of Zenitas Healthcare alongside Sydney private equity firm Liverpool Partners (APE&VCJ, Sept 2018), a majority stake in New Zealand smallgoods and specialty foods company Hellers (APE&VCJ, Oct 2018) and the $76.9 million take-private acquisition of engineering components company Legend Corporation (APE&VCJ, Jun 2019).
Adamantem is in the process of acquiring the former Spotless laundries business from Downer EDI (ASX: DOW) (see separate item this issue).
There have been no exits as yet from Adamantem Fund 1.
Caption: Adamantem's first investment was in specialist horse feeds business Hygain. Other investments may be more challenging to make carbon neutral.