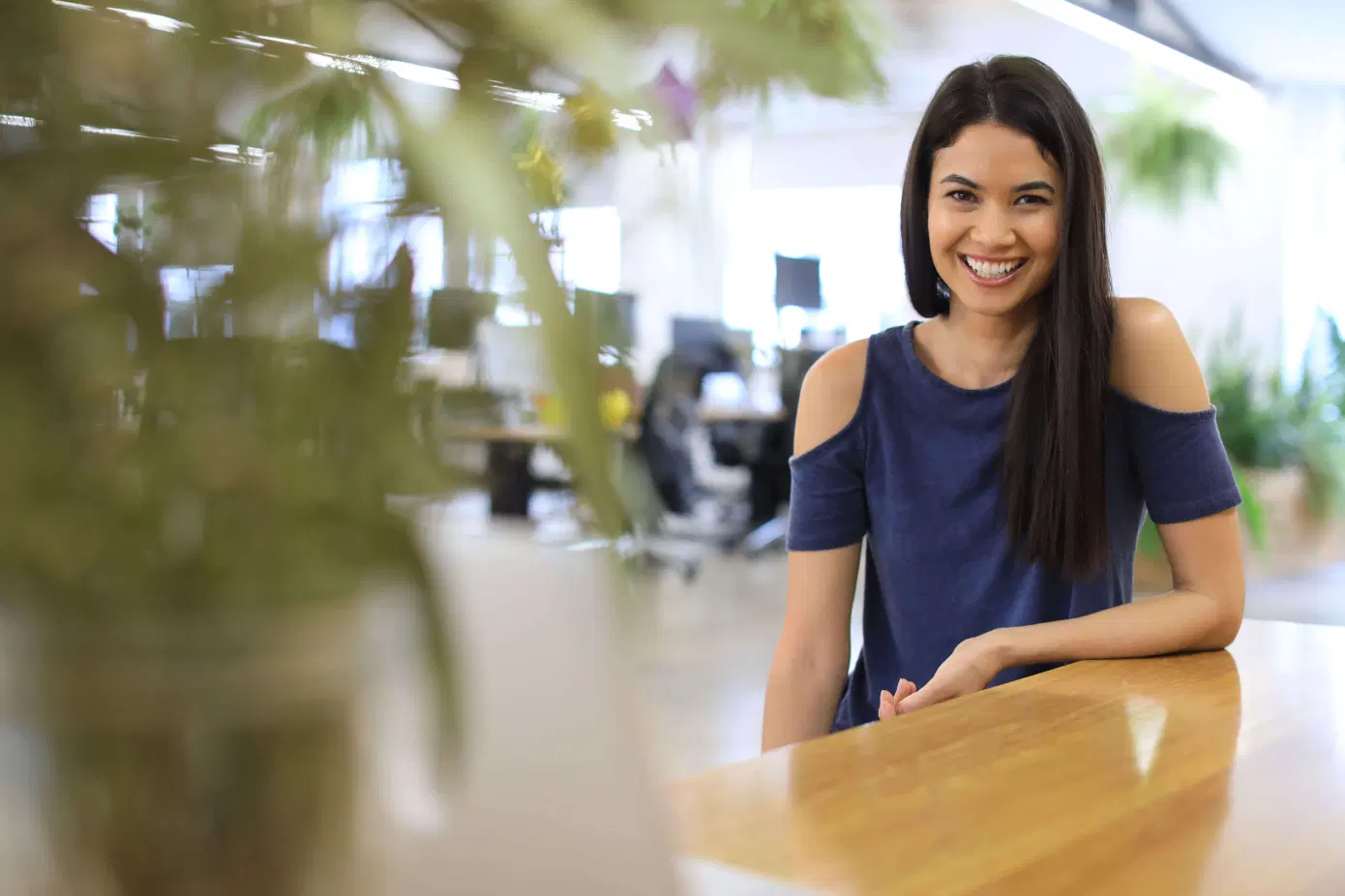 US-based global investment management firm T. Rowe Price has led a $US200 million ($273 million) capital raising round for graphic design tools company Canva, boosting the value of the Sydney-based business to $US40 billion.
Local venture capital firms and long-term backers Blackbird Ventures and AirTree Ventures supported the round along with global investors, Franklin Templeton, private-to-public crossover fund Sequoia Capital Global Equities, Bessemer Venture Partners, Greenoaks Capital, Dragoneer Investments and Felicis Ventures, most of which were also existing investors.
Chief executive Melanie Perkins and her now husband Cliff Obrecht, started working on the concept for Canva in their home city of Perth in 2012, developing the idea from an earlier software venture which provided online tools for schools to produce professional-looking yearbooks. They brought in technical co-founder Cameron Adams as they developed their idea for a much wider market, essentially anyone who had use for graphic design.
Launched in 2013, Canva was also an early adopter of the freemium business model and, notably, developed its market bottom up, building sales to individual subscribers before moving into the corporate market.
Canva now claims more than 60 million monthly active users across 190 countries including large companies such as Salesforce, Marriott International, PayPal and American Airlines.
Profitable since 2017, Canva expects to exceed $US1 billion in annual revenue by the end of the current year.
Canva now employs around 2,000 people and plans to use the new funding to double that number over the next year. Although the company is now a US domiciled entity, it still has its headquarters in Surry Hills, Sydney, and most of the staff are Australia-based.
According to Perkins, a huge part of the company's growth can be credited to its focus on creating a highly valuable free product.
"We intentionally make our free product extremely generous for a number of reasons," Perkins said. "It's critical both for our marketing and towards our mission of empowering people to design. But, as part of our marketing, it means that people are able to love the product, share it with their friends and family, promote it on social media and then that virality really rapidly fuels our growth."
Canva is also working on a new video editor and an offline operating mode.
Perkins says the company has two goals: to become one of the world's most valuable companies and to benefit society.
Canva has already committed to social benefit targets including donating its premium product to non-profit organisations, allocating staff hours to volunteering projects and launching its Print One, Plant One project, under which a tree is planted for every print order place through Canva.
With the new funding announcement, Perkins and Obrecht are taking a much bigger step to benefit society. They are committing most of their equity in the company – which totals around 30% – to social benefit projects primarily to be made through the Canva Foundation.

The T. Row Price Global Technology Fund and San Francisco-based growth capital firm Dragoneer Investment Group led a $US71 million investment round in April which lifted the value of Canva to $US15 billion.
Canva has now raised more than $773 million across 14 rounds of funding.
Image: Canva chief executive and co-founder Melanie Perkins. Picture credit: Canva.