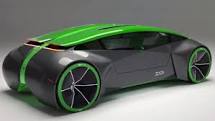 California-based autonomous car developer Zoox has settled a lawsuit brought against it by Tesla. Zoox has paid the electric car maker an undisclosed sum and committed to carry out an audit to ensure none of its employees have retained or are using confidential information from Tesla.
A joint filing on 13 April asked a California federal court to dismiss the suit saying settlement had been reached and the parties would each bear their own legal costs.
Zoox is an investee of Sydney firm Blackbird Ventures.
The company issued a statement saying: "Zoox acknowledges that certain of its new hires from Tesla were in possession of Tesla documents pertaining to shipping, receiving, and warehouse procedures when they joined Zoox's logistics team."
According to US website Law360, in a March 2019 complaint (APE&VCJ, Apr 2019) Tesla said Scott Turner, Sydney Cooper, and Craig Emigh stole proprietary information about the company's warehousing, logistics and inventory control operations as they left to work for Zoox. The former employees' theft was "blatant and intentional," Tesla alleged in its complaint.

"While Tesla respects that employees may decide to pursue other employment opportunities, it must take action when current and former employees abuse their positions of trust and blatantly violate their legal and contractual obligations to Tesla," the company said in its complaint.

Tesla contended that, with the support of Zoox, the workers misappropriated company trade secrets in violation of their employment agreements and duties of loyalty. The company said that the facts "while egregious, are not complicated."

According to the complaint, Turner sent two confidential Tesla documents to his personal email address on the same day in November 2018, saying to himself with one, "you sly dog you." With the other confidential document, he said, "Ooooh man ... so much time and effort. Loved every second of it though." He resigned a little more than a month later, the complaint said.

Tesla said the pattern was the same with Emigh, who emailed himself proprietary information on 4 December 2018, and then resigned five days later, eventually going to work for Zoox.

With Cooper, the company said there was a "small variation on the theme". Cooper resigned on 26 February 26, 2019, telling Tesla of her intention to work for Zoox, according to the complaint. The following day, the company met with her to discuss allegations that she had given confidential Tesla information to Turner and Zoox, the complaint said.

Cooper initially denied the allegation but ultimately admitted that she had done so, making vague excuses, the company said. By February 2019, Turner had attempted to recruit Cooper to join Zoox even though he had signed an agreement saying he would not recruit from Tesla within 12 months of leaving, according to the company.

In March 2019, Zoox revealed that it was using the stolen proprietary information through several email mishaps, the complaint said. Emigh, presumably as a result of auto-populating, emailed a Zoox document to Cooper's old Tesla email address, according to the complaint.

The Zoox document seemed to be based entirely on a standard operating procedures document for Tesla, having a nearly identical layout and structure, the company said. And Turner made a similar error just a few days later with another Zoox document that was also based on a Tesla document, the company claimed.

"These 'slip-ups' remove any doubt about why the individual defendants took Tesla's proprietary and trade secret documents and confirm that Zoox is wrongfully using the stolen materials for its own benefit," Tesla said. "Moreover, given the circumstances, there can be no doubt that Zoox is aware of the individuals' theft of Tesla's documents."

While at Tesla, Turner had worked as a distribution centre manager in Newark, California, and Cooper and Emigh reported to him, either directly or indirectly, according to the complaint.
Caption: A Zoox autonomous car prototype.