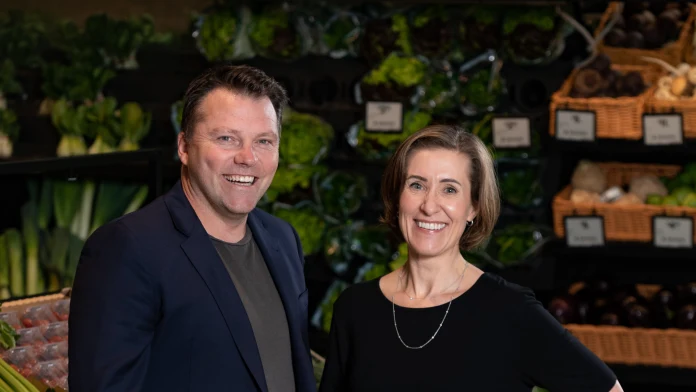 Woolworths W23 investee online marketplace technology company Marketplacer has been identified as a global leader in its field by influential US technology research company Forrester.
Melbourne-based Marketplacer was one of 14 global vendors of marketplace development platforms selected for review by Forrester.
The companies were reviewed on a range of criteria including current product offering, strategy and market presence.
The report said the Marketplacer team "appreciate the partnership in developing the marketplace's value proposition as well as the ease of managing the marketplace itself".
"Marketplacer brings its third-party sellers together in the M Connect network that provides operators a convenient way to find sellers," the report said. "Its catalogue is optimised for physical goods and can be extended to be integrated with gift cards."
Marketplacer was founded in 2016 by chief executive Jason Wyatt, and Sam Salter who had previously co-founded start-ups BikeExchange and Tixstar. The original version of the technology now offered by Marketplacer was developed to operate BikeExchange. Marketplacer was set up when Wyatt and Salter decided to licence use of their technology to other e-commerce businesses. This led to the development of a 'plug and play' SaaS version.
Australian users of the Marketplacer technology include Woolworths, Myer, Accent Group, Bob Jane T-Marts, Jayco Barbeque Galore and Petstock. Marketplacer says it has provided its technology to around 11,000 business globally.

In addition to W23, investors in Marketplacer include Salesforce Ventures, Bombora Investment Management, Wunala Capital, Acorn Capital, SG Hitchcock, Mirrabooka Investments, Morgans Financial, Endeavour Asset Management, Ellerston Capital and OC Funds. The company first targeted an IPO in late 2019 and raised a $20 million pre-IPO round in 2020.
Marketplacer raised a $25 million round earlier this year. W23's investment was made alongside Woolworths (ASX: WOW) taking on the Marketplacer technology to operate its Everyday Market online operation.
Image: Marketplacer chief executive Jason Wyatt with W23 managing director Ingrid Maes.