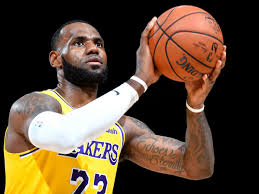 Ticketing and entertainment management business TEG Live – an investee of US private equity firm Silver Lake – is to refund more than $5 million to people who bought tickets for basketball games in Melbourne and Sydney last year.
The company has provided a court-enforceable undertaking to the Australian Competition and Consumer Commission (ACCC) to make the refunds to about 5,000 people.
The tickets, promoted by TEG Live from March 2018, were for games featuring the US men's national basketball team playing their Australian counterparts, the "Boomers" on 22 and 24 August, in Melbourne and the Canadian national team on 26 August in Sydney.
In a 7 April statement, the ACCC said TEG admitted it made false or misleading claims about seating at the games held in Melbourne and acknowledged the ACCC's concerns that it may have breached Australian consumer law by misleading consumers about which US national basketball team players would be playing, or would be available to play in the games.
ACCC chair Rod Sims said automatic refunds would be made before the end of July.
The ACCC said that when promoting the games, TEG Live used a picture of an American basketball stadium showing tiered floor-level seats. In fact, the seats at the Melbourne games were not tiered and many people had obstructed views.
"Consumers paid a premium for floor-level seats ranging between $895 and $3995 for a hospitality package and may have done so as a result of misleading advertising," Sims said.
The ACCC said it also considered that TEG Live may have misled consumers when it advertised the games using names and images of high-profile US players like LeBron James and Kevin Durant who did not ultimately play.
The games were held at the Marvel Stadium, Melbourne and the Qudos Bank Arena, Sydney.
TEG Live's parent company TEG was exited to Silver Lake by Affinity Equity Partners in September. No financial details of the transaction were disclosed but it was believed to have valued TEG at more than $1 billion.
TEG's other businesses include ticketing agency Ticketek.
Prior to being acquired by Affinity in 2015 in a $640 million deal, TEG was Nine Entertainment's (ASX: NEC) Nine Live business. Under Affinity's majority ownership, TEG acquired entertainment touring business The Dainty Group, Life Like Touring, The Entertainment Store and, in August last year, UK-based events promoter and venues operator MJR Group.
Caption: US national team basketball player LeBron James; he was pictured in advertising but did not play.