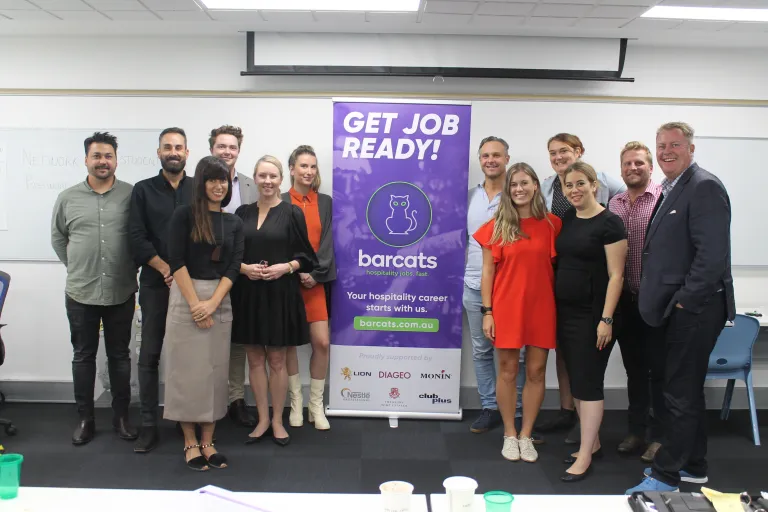 Early-stage venture capital firm Investible and individual private investors have provided $2.4 million in seed funding for hospitality jobs and digital training platform Barcats, even as COVID-19 lockdowns have cut revenue.
Barcats has temporarily suspended seeking payments from subscription customers in NSW and Victoria in response to the lockdowns in those states.
Despite the challenges, pre-seed investor Chris Morris, founder of Computershare (ASX: CPU) and owner of the Colonial Leisure Group, increased his stake in the business in the new funding round while Ross Greenwood, Garry Lord and David Zehner became new investors alongside Investible.
"In a difficult period for hospitality, Barcat's mission to become a global community, supporting the growth and improvement of the industry resonates strongly," Investible investment director Daniel Veytsblit said. "Barcats solves some of the industry's critical pain points: on-demand casual recruitment, upskilling and brand connection."
Barcats has secured as new sponsors products and services suppliers to the hospitality sector Diageo, Vitasoy. ResDiary and Payo. The company has also entered new training partnerships with organisations including the federal Department of Education, Skills and Employment for which it is to provide worker upskilling programs.
Alongside the capital raise, Barcats has appointed Garry Browne AM, former chief executive and current chairman of importer Stuart Alexander & Co, as its new chairman.
International beverage company Lion, a foundation investor, is continuing to support Barcats.
"We are really pleased with how the investment is paying off. It's rewarding to see the company grow and support the hospitality community," Lion Australia beverage director Rod O'Connell said.
Announcing the funding on 5 August, Barcats said it was also receiving continuing support from Nestle, Treasury Wine Estates, Brown Forman, Campos and Club Plus Super.
Barcats chief executive and founder Jeffrey Williams said: "We are connecting staff to jobs at venues which are still hiring during the lockdowns and encouraging staff to use the time in lockdown to update their profiles and skills so they are ready to work as soon as it ends.
"Barcats is also offering free online training via its partners and sponsors and we are sharing content from RUOK to ensure the hospitality community is looking out for one another."

Barcats says that since it was set up in 2017 the platform has processed more than 340,000 job applications, gained 97,000 worker users and 27,000 venue users.
Image: The Barcats team, chief executive Jeffrey Williams far right.