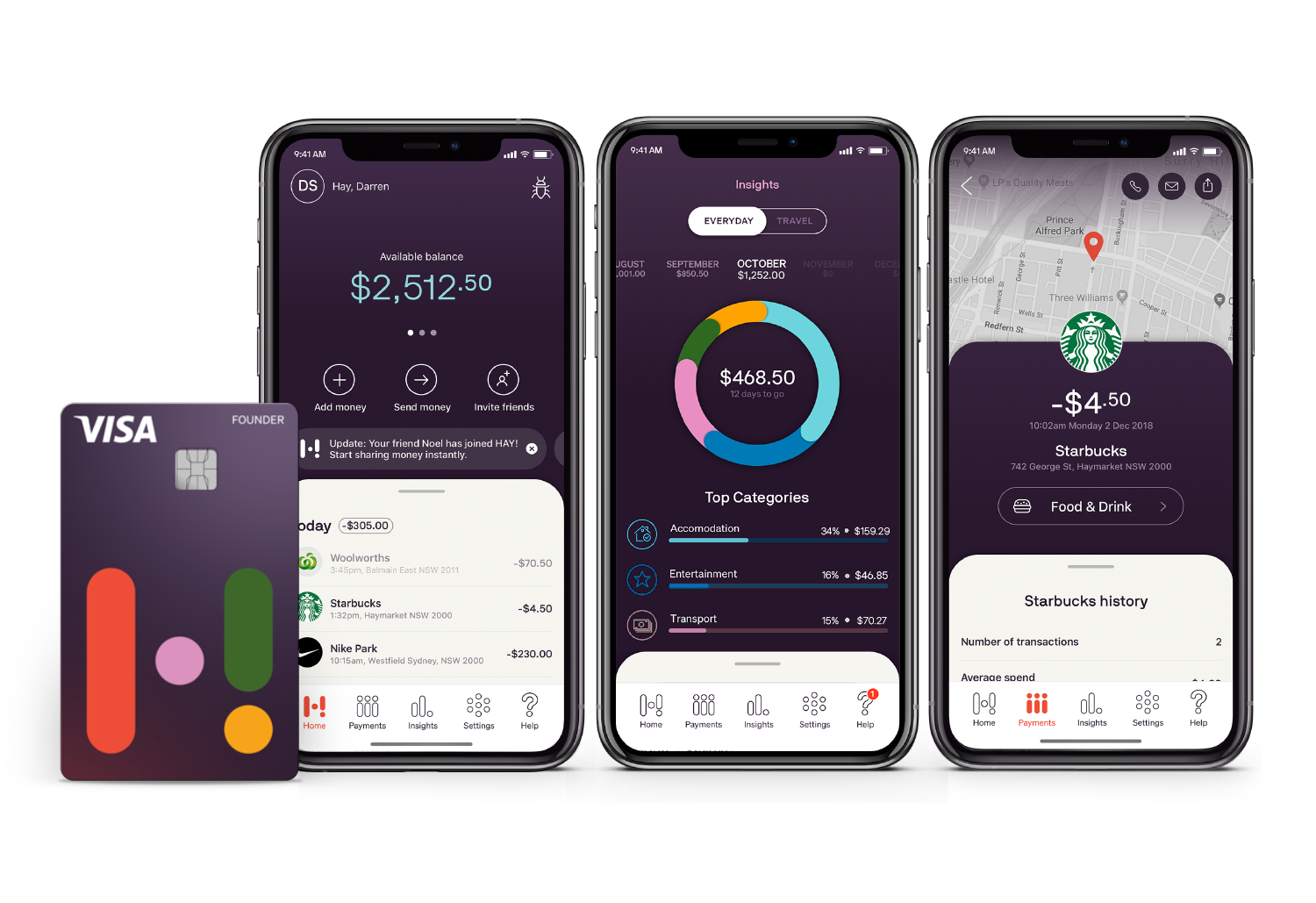 Funding for online banking business Hay is expected to be sought from institutional and wholesale investors. This first external round is intended to finance developing the company to become a significant neobank.
Hay has already launched a smartphone app that will soon enable customers to make their banking 'mobile first'.
In keeping with the 'mobile first' policy, new customers can set up a transaction account entirely from a smartphone, including providing photo identification. As an incentive to quickly gain critical mass, the business is offering its first 10,000 customers 'Hay Founders' status which will provide them with special benefits for the life of the account.
The company's progress toward that target can be followed on its website.
Founder Andrew Laycock says all Hay transaction account users will have access to benefits not available on legacy banking systems including a Hay Visa card which will provide fee-free foreign exchange – "no fees, no commissions and no spreads". And, as this is an online-only platform, new features will be able to be rolled out much more quickly than on legacy banking systems.
Laycock says extensive market research went into developing the platform and the research indicated what consumers wanted most from a 'mobile first' system was simple operation and personal service. Taking this into account, the platform has been set up for digital operation but also to accept text messages which are channeled for human response.
Laycock says a customer should be able to text a query while on their way to work on a bus and get an answer by the time they are in the lift.
An Australian, Laycock spent 16 years working in technology roles in the hedge funds industry in the UK. During this time, he was also involved in the development of two fintech banks. This convinced him there was a strong opportunity to develop a fintech banking business in Australia as Australians were enthusiastic adopters of new technology but Australia lagged the UK in the development of neobanks.
Laycock has spent nearly two years and $17 million building the Hay platform and gaining necessary regulatory approvals. The project has been financed almost entirely from his, and a hedge fund industry colleague's, own resources.
Hay is not a bank but it plans to work towards obtaining a banking licence. So far, the business is operating under an Australian Financial Services Licence (AFSL). An application for a Restricted Authorised Deposit-taking Institution banking licence is currently with APRA.