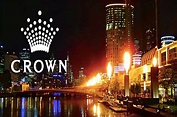 Casinos operator Crown Resorts (ASX: CWN) has rejected an $8.3bn non-binding offer from Blackstone but is prepared to give the private equity firm access to non-public information to persuade it to make a higher bid.
In a 2 December ASX announcement, Crown made it clear that it was making efforts to remain engaged with Blackstone but also indicated it would be open to competing offers.
Crown had announced an $8.3 billion $12.50-per-share offer from Blackstone on 19 November. This followed a $12.35-per-share $8.5 billion offer announced on 20 May which it rejected as not fully reflecting the value of the business.
Crown said its board considered the latest proposal did not represent compelling value for its shareholders. The board had, however, offered Blackstone the opportunity to access non-public information to enable it to undertake initial due diligence enquiries, on a non-exclusive basis, so that it could formulate a revised proposal that adequately reflected the value of Crown.
Provision of information would be conditional on Blackstone entering into a confidentiality agreement.
Crown said its board was focused on maximising value for shareholders and would carefully consider any proposal consistent with this objective.
Blackstone's latest proposal remains subject to Crown receiving final approval from casino regulatory authorities in Victoria, NSW and Western Australia for it to continue its gaming operations in those states.
Blackstone has told Crown that it has engaged with regulators and been advised that there is no reason to believe necessary approvals will not be forthcoming but noted that this situation could change as Crown remains under regulatory review.
Crown's position has, however, become a little clearer since it rejected Blackstone's May offer. A Victorian royal commission into the company found it allowed criminal activity such as money laundering to take place at its Melbourne casino and said it will have to operate under independent oversight in future but did not cancel the licence. Similarly, in NSW an inquiry concluded that Crown had not taken action against criminal activity at its Melbourne and Perth casinos but did not reach a conclusion that it should not be allowed to introduce gaming operations at its new Barangaroo, Sydney, casino. A Western Australian inquiry has not yet been completed.
With the new offer only 15 cents a share higher, it might have been expected that that Crown would swiftly reject it but chances of attracting an alternative offer have receded.
Rival casino operator The Star Entertainment Group (ASX: SGR) proposed a merger in May.
The Star is now also under regulatory scrutiny which makes it less likely to offer a competing bid. This may, in fact, have prompted Blackstone to make its latest bid.
The sharemarket had indicated shareholders were not convinced Blackstone's latest bid would be successful. The bid drove Crown's share price up from below $10 to $11.54 but still well below the indicative offer price. The price trended downward to $11.02 prior to the 2 December announcement.

Blackstone has a 9.99% stake in Crown which it acquired from Melco Resorts & Entertainment for $8.15 a share in April 2020.
Crown's financial advisers on the Blackstone proposal are UBS and Gresham Partners and its legal adviser Herbert Smith Freehills.
Image: Crown's Melbourne casino.