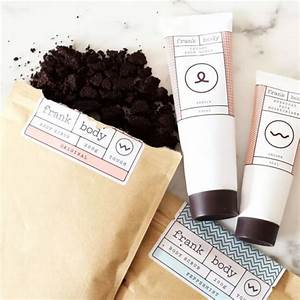 Chinese growth capital firm EverYi Capital, which focuses on brands seeking entry to the China market, has invested an undisclosed sum for a minority stake in Australian beauty-care brand frank body.
The company said the investment values the business at around $100 million.
Frank body, which previously received investment and assistance from Unilever Ventures to enter the US market, said it had closed the latest investment round ahead of a planned Series B round which it hoped to raise later this year.
Frank body was developed from an idea thought up by five friends in a Melbourne coffee shop in 2013. The business was started with an initial investment of $5,000. The initial idea was to produce a simple coffee-based skin scrub. As they moved into other products, the founders decided to keep their product range natural and plant-based and to avoid the hyperbole surrounding most beauty care products.
From skin scrub, the frank body range has been expanded to include face treatments and hair care products.
In addition to the US, frank body also has sales in New Zealand and the UK and now manufactures both in Australia and the US.
The company expects the new funding to help it expand its Asian footprint over the next three years. This will include building a team in Shanghai and developing marketing strategies which will fit alongside supporting an existing partnership with Australian beauty products retailer Mecca which recently started marketing in China through Alibaba e-commerce site Tmall.
EverYi, which has offices in Shanghai and Hong Kong sees frank body brand's Australian identity, expressed in its marketing, as a plus.
Managing partner Susan Shui-Shien Lin said: "Frank body's clean coffee-based beauty and personal care products and authentic Australian brand identity are known in China and we expect the brand to resonate well with millennials and Gen Z who are looking for quality and uniqueness. The body-care category in China is a relatively untapped market in relation to affordable, premium brands. We believe frank body's expansion in China will benefit from this opportunity and we are excited to support the business in its next phase."
Frank body chief executive and co-founder Steve Rowley said: "This partnership is an important next step in our globally present, locally relevant, strategy, enabling us to bring our accessible, affordable and effective clean beauty and personal care products to an important audience. Having a local operational partner gives us insight and support to grow in what we anticipate will be one of our core future markets."
Rowley said the company will build on lessons from its entry to the US and UK markets with the US market now it largest and generating about half of the 2020 financial year's revenue. US revenue is generated by online sales as well as through partnerships with retailers including Ulta, Target and Urban Outfitters. In the UK, frank body recently launched sales through 350 Boots outlets.
Manufacturing and product innovation is to continue in Australia and the US.
The company has also reaffirmed that it is committed to ensuring its products and ingredients remain 'cruelty free' and it will only invest in commerce channels that do not require animal testing. It noted that EverYi's investment coincided with news that China was to begin relaxing of animal testing requirements from 1 May.
As a result of EverYi's investment, Lin is to join the board on which Unilever Ventures is already represented.
In addition to Rowley, frank body's other founders and major stakeholders are Bree Johnson, Jess Hatzis and Alex Boffa.
Melbourne corporate advisory firm Lempriere Wells advised frank body on the transaction.