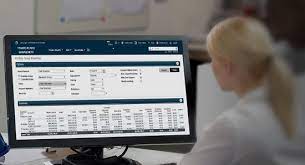 European private equity firm EQT is in acquisition discussions with financial services software company IRESS (ASX: IRE).
In a 29 July ASX announcement, IRESS confirmed that on 18 June it had received an initial confidential, unsolicited, non-binding and indicative proposal from EQT to acquire all the company's shares at $14.80 a share. The company's board had rejected that offer as not in the best interest of shareholders.
A second indicative offer from EQT had been received on 4 July proposing acquisition via a scheme of arrangement at a price in the range $15.30-$15.50 per share.
Following careful consideration, including obtaining advice from its financial and legal advisers, the IRESS board had unanimously concluded that the conditional proposal did not represent compelling value for shareholders. The board had, however, informed EQT that it was prepared to provide it with access to limited non-public information for the purpose of developing a proposal capable of being recommended to shareholders. EQT had entered into a confidentiality and standstill agreement and the information had been provided. Discussions were continuing.
The company made other announcements on 29 July.
In an investor strategy day presentation, it said it had a new medium-term target of reaching more than twice its current net profit after tax (NPAT) by 2025 and saw potential for NPAT to triple over that time.
It recognised that a single technology platform was key to achieving scale benefits and a transition to such a platform was already underway. Scale was being built in large addressable markets with a focus on the UK, superannuation and investment infrastructure. Benefits were being realised at an increased rate with the opportunity for acceleration in key areas.
The company also said it had launched a $100 million buy-back of its shares.
Rumours of an offer for IRESS in June had lifted the share price from under $11 to over $12. The price had remained around that level until the 29 July announcement of EQT's interest which sent the price up almost 14% to close at $14.25.