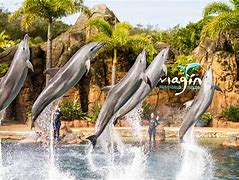 BGH Capital is to finally gain control of theme parks, entertainment venues and cinemas business Village Roadshow (ASX: VRL) after shareholders voted in favour of its "best and final" offer on 7 December.
The new offer of up to $3 a share, improved on an earlier offer of up to $2.45 a share and represented an equity value of up to $586 million, increased from up to $478 million.
As previously, BGH offered two alternative but concurrent schemes of arrangement offering $3 a share (Structure A) or $2.95 a share (Structure B). Shareholders voted in favour of both in separate polls.
Independent directors of the company had recommended shareholders vote in favour of the schemes, in the absence of a superior proposal, prior to BGH making its "best and final" declaration.
Village said each of the alternative schemes provided the opportunity for all shareholders to "realise an attractive cash price for all of their shares in a very uncertain operating environment".
Substantial shareholder New York funds manager Mittleman Brothers had pressed for a higher offer. Mittleman had criticised the initial offer as opportunistic and below underlying value.
Entities associated with BGH Capital held a total 39.92% stake in Village on 6 August.
BGH Capital had made a $4-a-share offer for Village Roadshow in January, topping an earlier offer by Pacific Equity Partners. BGH withdrew its offer when COVID-19 restrictions closed down Village's Gold Coast theme parks which include Warner Bros. Movie World and Sea World. BGH made a new bid of $2.40 a share in May which it increased once before making its final offer.
Village's Gold Coast theme parks re-opened during June and July.
Caption: Dolphins perform at Sea World.