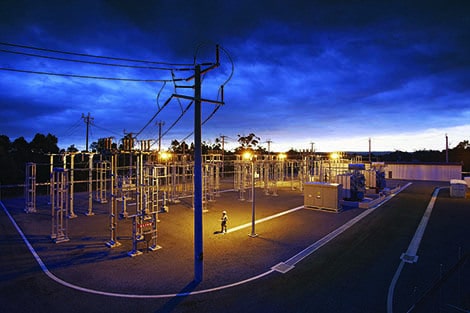 Ontario Teachers' Pension Plan Board (OTPP) and global private equity firm KKR appear well positioned to acquire electricity infrastructure investment company Spark Infrastructure Group (ASX: SKI).
The company has indicated it is prepared to begin negotiations after the bidders raised an initial indicative offer to $4.91 billion.
Spark confirmed on 15 July that it had received both an initial and a revised proposal from OTPP and KKR. In response to the revised proposal, it had agreed to provide limited information on the business and its prospects conditional on the signing of a confidentiality agreement.
Spark said the consortium had initially proposed acquiring all its stapled securities for $2.70 each, to be reduced by any distribution paid or declared prior to the implementation of a transaction. Following the 1 July announcement of Spark's first-half 2021 distribution of $0.0625, the implied payment per stapled security was $2.6375. The board unanimously concluded that undervalued the company and refused to offer due diligence.
A revised $2.80 per stapled security offer was then received which, after adjusting for the distribution, implied a value of $2.7375 per stapled security.
The board again concluded the price undervalued Spark and was not prepared to grant access to due diligence. The board was, however, prepared to provide limited information on Spark's business and its prospects "to be constructive".
The announcement said this engagement had not yet occurred and was conditional on the signing of a confidentiality agreement. Were this to occur, there would be no certainty that it would result in a further revised proposal from the consortium.
Spark is being advised by Goldman Sachs and Herbert Smith Freehills.
Spark holds stakes in CitiPower which operates an electricity distribution network in the Melbourne CBD and inner suburbs; Powercor which operates a large regional Victorian network; TransGrid which operates the high voltage transmission network in NSW and the ACT; and SA Power Networks which operates South Australia's distribution network.

KKR closed its first Asia Pacific Infrastructure Fund at $US3.9 billion in January. The fund was set up to invest in essential infrastructure in the region that KKR expects to account for more than half of the world's economic growth in coming years. OTPP's current infrastructure investments in the region include a 60% stake in Sydney's water desalination plant.