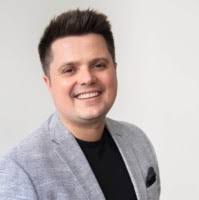 San Francisco-based online payments technology company Stripe has led a $US20 million Series A fundraising round for Fast, an online technology company co-founded by Australian entrepreneur Domm Holland.
Fast claims its technology provides the world's most rapid online login and checkout.
The funding round is supported by existing US investors Index Ventures and Susa Ventures. Other existing US investors include Kleiner Perkins, Global Founders Capital and Brian Sugar, co-founder of celebrity website POPSUGAR, who is a member of the board. Early funding for the business was provided by Australian angel investors.
Fast plans to use the investment to accelerate global rollout of a new product, Fast Checkout, a one-click purchase product for e-commerce, and to grow its product and engineering teams.
Chief executive Holland said: "This funding rapidly accelerates Fast's ability to improve the checkout process for billions of people and businesses around the world. Now, more than ever, we need to dramatically improve the e-commerce checkout experience which has remained stagnant for 30 years. We have an even greater commitment to fulfilling our mission of making buying online fast, easy and safe for everyone."
Fast Checkout was to be launched within weeks of the 26 March funding announcement. The new product will complement Fast's free-to-use on-click log in tool Fast Login.
With Fast Checkout, consumers will be able to complete online purchases with a single click on any browser, platform or device.
Up to 80% of potential online purchases in the $US3.5 trillion global e-commerce market are not completed and it is believed many of these lost sales result from consumers finding it difficult to complete checkout procedures. Consumers are required to fill out an average of 23 fields to make a single purchase, according to Fast.
The company says its technology eliminates the frustration of remembering passwords and inputting payment information. Once one purchase has been made with Fast Checkout, a consumer will be able to make secure one-click transactions on all Fast-enabled sites.
Head of corporate development at Stripe Jordan Angelos said: "Fast is taking a novel approach to improving the login and checkout process for online businesses. We support their vision to remove friction from internet commerce wherever possible."
Holland's partner in founding Fast is Allison Barr Allen, an active angel investor who previously led global product development operations for Uber's Money Team. Barr Allen is the company's chief operations officer.
Holland says he got the idea to create Fast's original technology when his son was in hospital in Brisbane last year. His wife's grandmother was trying to help the family by buying groceries online. What should have been a simple process became complicated when she could not remember her password and then had difficulty in resetting it.
Holland founded Brisbane company tow.com.au which was liquidated in 2018. In 2013, the company was awarded an exclusive contract to tow cars seized by police under the Queensland state government's anti-hoon legislation.
Contractors to tow.com.au took seized vehicles to impoundment yards but when some car owners failed to pay storage fees a $15 million legal dispute began between the company and the state government over who should pay.