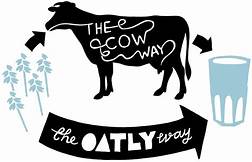 Blackstone Group, the world's largest manager of private assets, has reached a $US4.5 billion final close for its inaugural growth capital fund, Blackstone Growth (BXG).
The fund was oversubscribed after attracting commitments from family offices, entrepreneurs, endowments, strategic institutional investors, pension funds and high-net-worth individuals, Reuters reported on 19 March.
BXG's investments to date include online dating company Bumble and Swedish vegan food and drink products company Oatly, which counts Oprah Winfrey and rapper Jay-Z among its backers.
Blackstone became the largest manager of private assets focusing mainly on private equity and real estate. Along with other large global private capital managers, Blackstone is now expanding its investing range, raising funds to invest in previously excluded business segments.
While BXG has so far focused on consumer and business technologies, financial services and healthcare, Blackstone is reportedly planning to launch a new fund to make investments even further removed from its traditional core areas.
According to Reuters, Blackstone Tactical Opportunities Fund IV will have a mandate to invest in assets ranging from timber and mining to oil tankers and satellites.