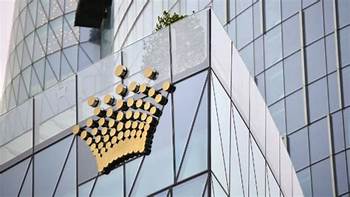 Blackstone has made an $8 billion offer for casinos operator Crown Resorts (ASX: CWN).
Crown reported on 22 March that it had received the previous day an unsolicited, non-binding and indicative proposal to acquire all its shares at $11.85 per share.
The announcement sent Crown's shares up 21% from $9.86 to close above the offer price at $11.97.
Crown reported that the scheme of arrangement offer represented a 19% premium over the volume-weighted average price of the company's shares since the release in March of its results for the half-year to the end of December.
Blackstone currently holds a 9.99% stake in Crown which it acquired from Lawrence Ho-founded Melco Resorts & Entertainment for $8.15 per share in April last year.
Crown said its board had not yet formed a view on Blackstone's offer and would start a process to assess it. The board would also engage with stakeholders including regulatory authorities (Crown was recently found unsuitable to hold a casino licence by an inquiry in NSW and is facing a Victorian royal commission into its suitability to hold a licence in that state).
Crown noted that Blackstone's proposal was subject to conditions including:
due diligence;
arranging debt finance;
a unanimous Crown board recommendation and a commitment of all directors to vote in favour of the proposal;
execution of a binding implementation agreement including various terms and conditions including a condition that Blackstone receive regulatory confirmation that a Blackstone-owned Crown would be considered a "suitable person" to continue to own and operate the Sydney, Melbourne and Perth casino licences and other gaming related approvals; and
approval from Blackstone investment committees.
Crown has appointed UBS as its financial adviser and Allens as legal advisor in relation to the proposal.