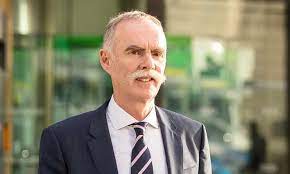 Ian Silk is to step down as chief executive of AustralianSuper, Australia's largest superannuation fund.
The $225 billion industry fund has announced that chief risk officer Paul Schroder will take over the role when Silk steps down later this year.
AustralianSuper chair Dr Don Russell said the board had worked with Silk on succession planning for months, including a board review of external candidates. The board had unanimously agreed that Schroder was the best person to lead AustralianSuper though its next phase.
Schroder joined AustralianSuper more than ten years ago and held a series of senior executive roles prior to being appointed chief risk officer.
Silk has been chief executive of AustralianSuper for 15 years, taking on the role when the fund had about $21 billion in member assets. Over that period the fund had more than doubled its membership to more than 2.4 million members.
"The AustralianSuper board wishes to express our deep appreciation for the leadership and integrity that Ian has consistently displayed throughout his tenure and in building an organisational culture that always puts the long-term financial interest of members first," Russell said.


Silk said he was proud of leading AustralianSuper as it grew from an organisation of around 50 people to more than 1,000 with overseas offices in London, New York and Beijing while maintaining a 'members first' culture.
Industry fund LUCRF has announced it plans to merge with AustralianSuper.
Image: AustralianSuper chief executive Ian Silk.