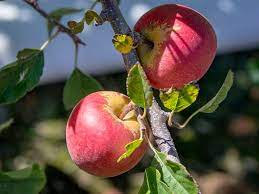 New Zealand smaller business-focused private equity firm Oriens Capital is nearing a $NZ100 million final close for its second fund, well above its target of $NZ80 million.
Tauranga-based Oriens launched capital raising in March seeking $NZ80 million with a fund mandate that allowed for over-subscriptions of up to $NZ20 million so the fund looks like closing at its hard cap.
Canberra-based global private markets asset management and advisory firm Continuity Capital has committed to the fund but most of the capital has been raised from New Zealand institutional investors including Quayside Holdings, Craigs Investment Partners, community entities, charitable organisations and iwi (Maori) investment entities. Most investors in Oriens' initial, $NZ50.6 million 2016 fund have re-committed for the new fund.
Like the first fund, the new fund will seek to invest in growing New Zealand businesses with valuations of $NZ10-$NZ50 million. Partner James Beale said Oriens targets expansion and succession transactions and will take minority or control positions depending on the transaction structure and the opportunity. The fund's sweet spot is equity investments of $NZ8 million-$NZ12 million.
Oriens has so far focused on New Zealand companies that have developed strong positions in the local market but have potential to ramp up to target export sales. The firm's smaller cheque size range has enabled Oriens to find dealflow in companies that are unlikely to attract interest from most other New Zealand, and Australian private equity firms.
Along with raising the new fund, Oriens plans to increase the size of its investment team from four to six.

Earlier this year, Oriens Capital exited its Fund 1 investment in About Health Supplements to Just Life Group (NZX: JLG) for $NZ17m. Oriens had acquired 70% of the business in February 2019 with founder Daniel King retaining a 30% stake. The sale followed Oriens receiving an unsolicited approach from Just Life Group.
Other Fund 1 investments include miniature apple business Rockit Global, agtech Bluelab and truck mudguard maker Rhino Manufacturing.
Image: Apple business Rockit Global is an investee of Oriens Capital Fund 1.