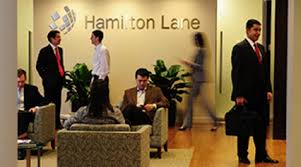 Two years after its Australian launch, Hamilton Lane's Global Private Assets (GPA) fund has reported a cumulative return of 28.6%.
Australian dollar investments in the retail fund had grown to $680 million by 30 April 2021. The GPA fund opened for investment in June 2019.
According to Hamilton Lane's Australia country head, James Martin, local private wealth investment advisers have been receptive to the GPA Fund as they were seeking access to a diversified range of alternative investments for their clients and recognised the fund provided exposure to private markets.
Martin, who is also Hamilton Lane's head of business development for APAC, said: "While private equity has long been accessible to large institutional investors, for high net-worth investors access to the asset class has been challenging. The lack of liquidity and high minimum investment amounts required have added complexity. Through GPA, we're able to provide investors with a set of institutional quality transactions that were previously difficult for individuals to access."
Philadelphia-based chief executive of Hamilton Lane, Mario Giannini, added: "The opportunity set in private markets has expanded significantly in the past several years, while the number of public companies has decreased. At the same time, innovative private market solutions are now accessible to a broader set of investors.
"We see private wealth investors in Australia and around the world adding private markets to their portfolios to gain exposure to these high-quality high-growth companies."
Martin said that in addition to the diversification benefits provided by non-public assets, Australian investors were attracted by opportunities to invest in emerging companies with high growth potential.
"Uptake from leading research houses and platforms in the region has been strong and we are now seeing growing interest from financial advisors and asset advisory consultants who are seeking to add expertise in this area and offer this asset class to their more aspirational investor clients," he said.
The GPA fund offers diversification across private capital asset classes and industry sectors. Investments in private equity buyouts accounts for about 69% of the fund; venture capital/growth equity, 15% and private credit, 16%. The industry sectors spread comprises industrials, about 26%; healthcare, 24%; information technology, 19% and financials, 13%.

The GPA fund is available to financial advisers on most major platforms including BT Panorama, HUB 24, IOOF, Macquarie Wrap, Mason Stevens and MLC Wrap.
Hamilton Lane (NASDAQ: HLNE) specialises in private markets investments for wholesale and sophisticated investors. The firm had about $US657 billion in assets under management as of 31 December 2021.