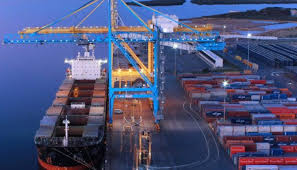 Microequities Asset Management (ASX: MAM) will 'soft close' a new private equity-focused retail fund on 30 July.
The Private to Beyond the IPO fund is open to wholesale and sophisticated investors and requires minimum investments of $100,000.
The 'soft close' will apply for an indefinite period but will eventually be lifted to give the open-ended fund a rolling structure allowing for new investors to enter the fund and, eventually, for existing investors to exit.
A target size for the fund has not been disclosed but the firm is believed to be seeking at least $50 million. Microequities and its investment team have committed to contribute more than $2 million to the fund.
Annual returns of 15% to 25%, net of all fees, will be targeted.
Investments will be locked up for five years with redemptions then available quarterly. Unit prices will be announced monthly. Distributions of income will be made annually and will be automatically re-invested.
The annual management fee will be 1.65%. The manger will receive a performance fee of 20% on outperformance which will be subject to a high water mark and hurdle rate. The high water mark provision requires that prior negative performance must be recouped before the manger is entitled to a performance fee.
Seventy-per-cent to 100% of the fund will be invested in private equity and pre-IPO opportunities while up to 30% may be invested in ASX-listed companies.
Investment instruments to be used will be convertible notes – to provide downside protection where possible – ordinary and preferred equity, options and debt.
The fund will predominantly invest in unlisted technology-based emerging companies and pre-IPO opportunities. Fast growing companies with revenues in the range $5 million to $20 million a year will be targeted. Stakes will generally be between 5% and 20% of each company.
Microequities' established in-house expertise in researching microcap and small cap listed companies will be utilised for the listed companies investments.
A first investment from the fund has been made in Adelaide-based AI technology business Complexica.
Microequities has invested $5 million in the company which produces AI software to optimise sales, marketing and supply chain operations.
Complexica operates a SaaS business model, is profitable and is growing revenues at more than 50 per cent a year. Established clients include Dulux Group, Arnott's, Pernod Ricard and Lion Drinks. In June, the company revealed that it was working with South Australia's Flinders Ports to use AI to optimise the movement of shipping containers at the Adelaide Container Terminal.
Microequities chief investment officer Carlos Gil said: "During our due diligence process, we were incredibly impressed by the validated value proposition Complexica's AI software technology delivered its clients.
"We have made this investment because we believe Complexica has a clear pathway to IPO and we believe it will ultimately become an ASX reference technology company."
Gil said Microequities' investment team was currently progressing several other investment opportunities in various stages of due diligence for the Private to Beyond the IPO fund.
Disclosure: The writer is an investor in Microequities Asset Management.
Image: Private to Beyond the IPO fund investee Complexica is using AI to optimise movement of shipping containers at the Adelaide Container Terminal.