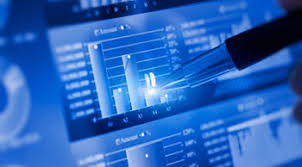 Shares in finance company CML Group (ASX: CGR) were suspended from trading on 28 April pending the release of an announcement regarding a proposed Scheme of Arrangement acquisition by Scottish Pacific Group.
Scottish Pacific Group, which is an investee of Affinity Equity Partners, is believed to be seeking to pull out of the deal.
The deal had got to the stage of a draft Scheme of Arrangement being lodged with ASIC for review on 9 April and a timetable for the scheme being announced by CML on 14 April.
According to CML, on 19 December, Scottish Pacific put forward an unsolicited non-binding indicative offer to acquire all CML's shares for 60 cents a share. After conducting due diligence, Scottish Pacific came back with a firm offer which the CML board unanimously agreed to support. This was announced by CML on 5 March.
The firm offer was for 57 cents a share permitting CML to pay shareholders a three-cents-a-share dividend prior to the scheme implementation.
Assuming Scottish Pacific does seek to pull out of the acquisition, legal action is likely.
CML had been involved in negotiations with another suitor before accepting the firm offer from Scottish Pacific.
According to CML, Consolidated Operations Group (COG) approached it with a merger offer last year. COG's offer was a mix of shares and scrip with an implied value of 48 cents per CML share. On 13 November, CML had announced it had entered into a Scheme Implementation Agreement with COG.
After receiving the indicative offer from Scottish Pacific, the CML board had granted that company due diligence "pursuant to its fiduciary responsibility to act in the best interest of all CML shareholders". It had continued negotiations with COG "in the absence of a binding offer" and had issued scheme documentation for the COG deal to shareholders on 24 December.
Along with announcing the Scottish Pacific Scheme Implementation Deal on 5 March, CML stated: "The Scheme Implementation Agreement that was entered into on 13 November 2019 between CML and COG has now been terminated for a material breach by COG, arising from COG's on market purchase of CML shares, amongst other matters."
CML's primary service is factoring or 'receivables finance' for small to medium size businesses. Through factoring facilities, CML provides advance payment of up to 80% of a client's invoice to overcome the cash pressure of delivering goods or services in advance of receiving payment.