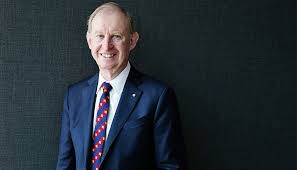 AMP (ASX: AMP) has, at least for the present, given up on plans to divest its New Zealand wealth management business.
Chairman David Murray told AMP's annual general meeting on 8 May that following "recent economic and financial market disruption we have ceased plans to divest the business".
In an ASX announcement the company confirmed the decision followed "the economic and financial markets disruption caused by the COVID-19 pandemic".
The announcement said: "New Zealand wealth management will be retained by AMP and will now focus on plans to develop and grow the business in its existing markets.
"AMP held discussions with a number of interested parties regarding the divestment, but the offers did not meet the company's expectations."
AMP said it would provide a further update in its 2020 first half results in August.
Only weeks earlier, talks had been in progress over a sale of the business with potential buyers believed to have included KKR, TA Associates, Mercer and Macquarie Group. Those talks ended in April as financial markets became increasingly volatile.
US-based private equity firm TA Associates is an investor in New Zealand business Fisher Funds which operates a KiwiSaver superannuation scheme. Mercer also operates a KiwiSaver scheme.
In addition to its KiwiSaver scheme, AMP's New Zealand wealth management business is the majority owner of dealer group Advice First.
AMP had sought a trade sale for the New Zealand wealth advisory business after abandoning a planned IPO in March 2019.
The intention to now "focus on developing and growing the business in its existing market" will require some catch-up work as the AMP New Zealand wealth business (which does not include AMP Capital) has been losing market share in the growing KiwiSaver and retail fund sectors.
According to Morningstar figures, from December 2017 until 31 March this year, the AMP KiwiSaver scheme had lost about 2% market share. AMP New Zealand is, however, still the fourth largest holder of retail funds in the New Zealand market.
Caption: AMP chairman David Murray.