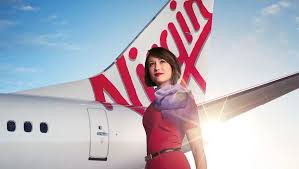 Bain Capital is to buy Virgin Australia (ASX: VAH).
The airline's administrator, Deloitte, announced on 26 June that it had received binding proposals on 22 June from global private investment firm Bain Capital and New York-based hedge fund Cyrus Capital Partners. They had subsequently received several proposals from other interested parties including one, on 24 June, from representatives of an ad hoc group of bondholders of the Virgin Australia Group.
"Having considered those bids, the administrators are pleased to confirm they have now entered into a sale and implementation deed with Bain Capital which will result in the sale and recapitalisation of the businesses of VAH and its subsidiaries (VAH Group)," Deloitte administrator Vaughan Strawbridge said.
Strawbridge said the sale and implementation deed was subject to minimal conditions precedent such as regulatory approvals. Approval from the Australian Treasurer, under Australian Foreign Investment Review laws, had already been received by Bain Capital.
Deloitte joint administrator Richard Hughes later stated: "We do not expect there will be sufficient recoveries to repay creditors in full. On this basis … we declare that we have reasonable grounds to believe that there is no likelihood that shareholders of VAH will receive any distribution for their shares.
Bain's proposal is to be put to a second meeting of creditors to be held before the end of August.
Deloitte named Bain Capital as the preferred bidder hours after Cyrus announced that it had withdrawn from the auction process because of a lack of engagement from the administrator but was willing to reinstate its offer "if Deloitte agreed to re-engage in good faith with a view to concluding a transaction".
Cyrus said Deloitte had not returned calls and emails or meaningfully engaged with it to progress its offer even after Cyrus sweetened its offer on 25 June.
"I am disappointed that it has become necessary to withdraw our offer," said Cyrus founder and chief investment officer Stephen Freidheim.
Apart from eliminating competitive tension for the Bain Capital team to shape a final offer, the withdrawal has disappointed some employee creditors.
Deloitte spoke with leaders of unions representing Virgin Australia employees on 25 June.
The federal secretary of the Australian Licensed Aircraft Engineers' Association (ALAEA) Steve Purvinas said after that meeting: "For the record, the ALAEA has preferred Cyrus and, absent of further information, that position is unchanged."
The head of Bain Capital's bid team, Sydney-based managing director Mike Murphy said: "Our investment and plan for the airline will support and celebrate Virgin Australia's unique culture and protect as many jobs as possible for the short and medium-term in a way that will make significant jobs growth possible.
"We appreciate how difficult the current situation is for Virgin Australia staff. They are the essence of the business and we thank them for their perseverance through this challenging period. [Chief executive] Paul Scurrah and his leadership team have also worked tirelessly during the administration period and are critical to our future."
Bain is expected to work on streamlining Virgin's operations particularly updating IT systems. The revamped company is expected to offer services which will slot in between Qantas' dual offerings, low cost JetStar and full-service Qantas. Virgin Australia's budget carrier Tiger Air will disappear.