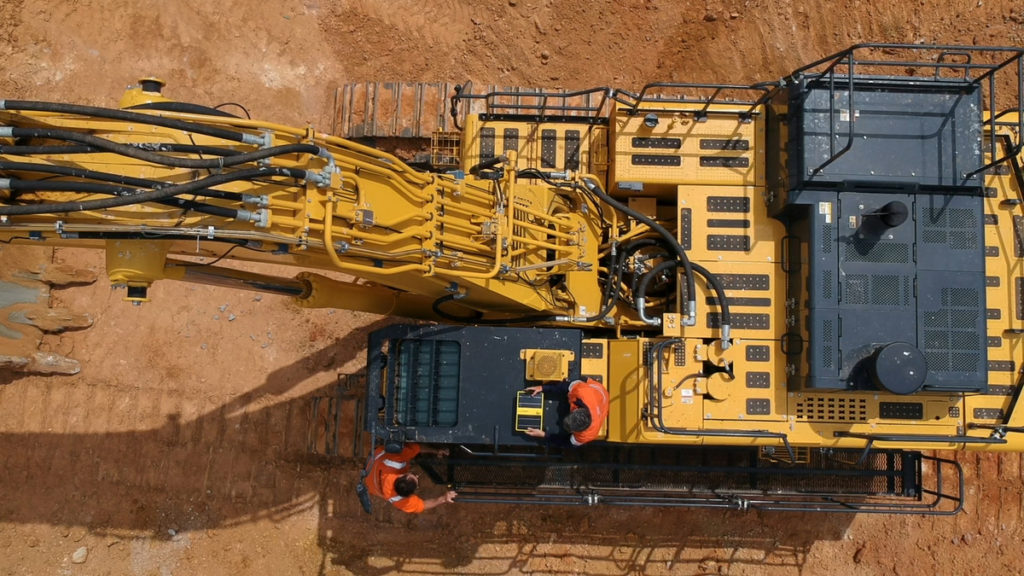 Blackbird Ventures and Silicon Valley firm Costanoa Ventures have co-led a $US18 million ($25 million) Series B funding round for 3D mapping start-up Propeller Aero.
Sydney-based Propeller was launched in 2014 by Rory San Miguel and Francis Vierboom. Vierboom has since left the business.
Blackbird, Costanoa, Accel Partners and Sequoia Ventures China invested in Propeller's $US10 million Series A round in 2018.
Propeller Aero's technology enables vision relayed from drone-mounted cameras to be converted into 3D images which can be used to create worksite maps and calculate volumes. The technology is used in construction, engineering, mining, and waste management.
The new funding will be used primarily to provide additional technology which will take the company from preparing maps from collected information to making that information available in real-time on site.
This is to be achieved through new software and a new hardware product, Dirt Mate, which is currently in beta testing. The new products are scheduled for commercial release in the first quarter of 2021. Dirt Mate will use information from drones to display and analyse images of worksites in real-time.
San Miguel said: "DirtMate is the real-time complement to our existing workflow. We've taken our existing GPS technology and created a version that's easy to install on every earthmoving machine. As each machine is moving across the worksite, moving dirt, we track elevations to build surfaces in real-time within a few centimeters of accuracy. With DirtMate, we move from being a retrospective tracking solution to a solution that can detect issues and suggest improvements in real-time."
From the first to the second quarter of this year, Propeller achieved an important uptick in engagement with a 40% increase in the number of surveys uploaded to its platform.
General partner at Costanoa Ventures Mark Selcow said his firm had been an investor in Propeller Aero from its seed round and was impressed by the progress the company had made.
"We initially invested because we saw an enormous opportunity for improvement in the management of large construction and earth moving projects and believed in the superiority of the Propeller technology," he said. "We have continued to invest as we have seen the company emerge as category leaders, operate at high standards of excellence and show real dedication to their customers."
Blackbird partner Niki Scevak added: "Propeller is one of the fastest-growing companies in our portfolio at a large scale but, more importantly, is building a special culture that will allow it to make a large impact for many decades to come."
Propeller now employ 138 people and its technology is used on more than 4,000 worksites each month across 50 countries.