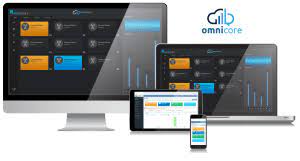 Software sector aggregator Software Combined has made its first acquisition since Navis Capital recently took a stake in the business.
Software Combined has acquired Perth-based Omnitronics in its fifth acquistion in 2022.
Omnitronics is Australia's largest provider of mission-critical radio dispatch systems. The company's flagship product, omnicore Enterprise Dispatch is used by public safety organisations and in the urban transport, mining, oil and gas and maritime sectors. The SaaS product is currently used at hundreds of locations. Established in 1981, Omnitronics has offices in and Miami in the US as well as Perth. The company has an international network of distributors and resellers spanning the US, UK, Europe, Asia and Australia.
Software Combined chief executive Evert den Hollander said: "This acquisition adds a B2B product in an important niche built by an unusually talented and loyal group of engineers. The recently released omnicore is world class."
Omnitronics chief executive John Florenca said he expected becoming part of the Software Combined Group would unlock growth opportunities for the business which would be appreciated by its clients.
Sydney-based Software Combined claims to be the only company in Australia dedicated to building a portfolio of established software businesses to maximise their individual growth potential.
The company offers a liquidity option to the owners of businesses that are successful in their specialties but do not have obvious acquirors. Software Combined takes a stake of at least 75% but does not seek to integrate operations; it allows management teams to continue running day-to-day operations while it provides support for growth.
Den Hollander said: "The operating environment is currently volatile, particularly for IT business owners looking for capital or orderly exit. We commit to protect the business, optimise operations and inject capital for long-term growth."
Other Software Combined businesses are mining industry software consultancy Scope Systems, creative industries project management business Streamtime, document management technology provider MacroView and energy sector modelling technology provider Energy Inspection.

Prior to co-founding Software Combined, van Hollander led a Macquarie Group M&A team that acquired asset finance businesses globally. The other co-founders are chief investment officer Niek Hoogenhout, former managing director of Boston Consulting Group in Sydney; and Stefan Jansen, formerly head of channels and alliances at Amazon Web Services, Australia and New Zealand.
Image: Omnitronics specialises in providing mission-critical radio dispatch systems.