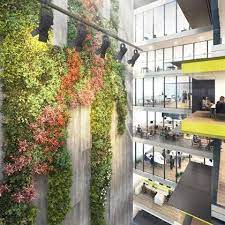 Global private equity firm Carlyle Group has made a $2.88 billion indicative offer for corporate registries and superannuation administration company Link Administration Holdings (Link Group, ASX: LNK).
Following Carlyle's bid, A European syndicate has made an $86.5 million indicative bid for Link's banking and credit management business.
Carlyle's conditional, non-binding, indicative proposal would involve its $US6.55bn ($8.87bn) Asia Partners V fund acquiring 100% of Link's shares by way of a scheme of arrangement.
Carlyle proposes paying $3.00 cash per Link Group share while making a pro rata distribution of Link Group's shareholding in PEXA Group (ASX: PXA) to shareholders, valued 'on a look-through basis' at $2.38 per Link Group share as at 4 November. Based on this, the proposal values each Link Group share at $5.38, which represents a 24.2% premium to the 4 November closing price.
Announcing the proposal on 5 November, Link Group said it was subject to conditions including Carlyle carrying out due diligence, negotiating and executing a transaction and securing debt financing.
Link Group said it understood that the proposal would also require final investment committee approval from relevant Carlyle committees plus certain regulatory and other approvals.
Link Group's board is to consider the proposal and will obtain advice on financial and tax matters from Macquarie Capital and UBS and legal advice from Herbert Smith Freehills.
In light of the proposal, Link Group has suspended its on-market shares buyback. As of 4 November, the company had bought back 23,238,691 shares for a value of $101,722,722.84. Link Group had announced it would spend up to $150 million on the buyback.
On 12 November, Link announced it had received a €55 million ($86.5 million) non-binding indicative proposal to acquire its banking and credit management business.
The proposal came from a syndicate led by Pepper European Servicing Limited (not part of the Australian Pepper (ASX: PPM) business).
The proposal would involve the Irish division of Link's banking and credit management business being acquired by the undisclosed other member of the syndicate for €15 million and Pepper European Servicing acquiring the remainder for €25 million plus a deferred payment of €15 to be paid over three years on reaching certain targets.
Link said its board would consider the proposal.

During 2020, Link Group rejected two acquisition proposals, a $5.40-a-share joint offer from Carlyle and Pacific Equity Partners (PEP) and a $5.65-a-share offer from global investment technology and outsourced funds administration services company SS&C Technology Holdings.