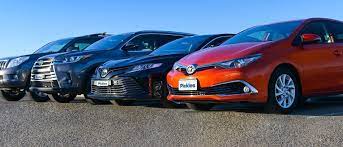 London-based global private equity firm Apax Partners is to acquire a majority stake in Pickles Auctions which auctions vehicles and industrial equipment Australia-wide.
The value of the Apax investment has not been disclosed but Apax Global Alpha (LSE: APAX), a listed vehicle that made a $US450 million ($649 million) commitment to the Apax current global flagship fund, Apax Fund X, said in a London Stock Exchange announcement that, on a look-through basis it expected to invest around €11 million ($16 million) in the deal.
Apax Fund X closed at its hard cap of $US11 billion in January 2021.
Apax partner Steven Kooyers said: "Pickles is a clear leader across all its verticals, with a strong reputation for customer success and a long history of consistent growth. We are impressed by the foundation the team has built and are excited to be partnering with the Pickles family and management."
He said Apax expected to be able to leverage its experience of investing in and operating online marketplaces in other markets, such as TradeMe in New Zealand, and its expertise in digital transformation. Apax acquired TradeMe for $2.5 billion in 2019.
Other online marketplaces Apax has invested in include KAR Global and Boat Group in the US, Auto Trader in the UK, Trader Corporation in Canada and Idealista in Spain.
Established in 1964, Pickles, which employs about 900 people, remains family-owned and the family will continue to hold a minority stake in the business after the Apax transaction closes, which is expected to be before the end of the year.
According to Apax, the business was at an inflection point and the family had decided it was the right time to bring in outside investment, so that the additional capital could be used to fuel future growth. The current executive leadership team is to remain in place.
Company chairman Tim Pickles said: "This has not been an easy decision for our family, but we are excited that the capital injection will accelerate our growth and digitisation plans.
"Having dealt with multiple potential buyers over the years, it became clear to us that Apax is a strong natural fit for Pickles. They bring global experience of digital marketplaces, the capacity to drive us forward and they share our dedication to providing our clients with an unparalleled level of service."
Pickles chief executive Bruce Maclennan said executive team members had been energised by the fact that Apax was aligned with the company's strategy and vision.

"Apax is impressed by the fact that, even though we are leaders across our marketplaces, we continue to evolve and improve our services," he said. "Our roadmap for transitioning the business digitally particularly excited them, as did the team we have in place to deliver these plans."
Image: Pickles auctions vehicles Australia-wide.