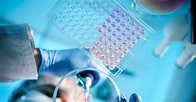 Quadrant Private Equity's second Growth Fund has made its first investment, taking a stake in contract medical research business Southern Star Research.
QGF No. 2 closed in August at $530 million.
The investment in Southern Star has been made alongside founders Dr David Lloyd and Dr Tracey Frear.
Sydney-based Southern Star carries out trials for biotechnology, pharmaceutical and medical device companies. The company's clients range from biotechnology start-ups to large academic research institutes and multinational pharmaceutical companies. Southern Star claims a solid track record of managing Phase I, II, III and IV clinical trials in Australia, New Zealand and Asia.
Southern Star carries out trials for Australian and New Zealand clients and partners with overseas contract research organisations to provide local input into international trials.
Quadrant partner Simon Pither and investment director Peter Elkhouri are to join Southern Star's board.
Southern Star is Quadrant's first growth fund investment in healthcare but the firm's buyout funds have made numerous investments in the sector including medical general practices business, Fullerton Health; Qscan Radiology Clinics, Icon Cancer Care and fertility business Virtus Health.
A number of private capital investments have been made in the medical contract research organisations space over recent years. Mercury Capital took 30% stake in Australia-founded Asian regional company Novotech in 2013. Mercury exited its investment when TPG Capital acquired a majority stake in Novotech in 2017. No financial details were disclosed but the deal is believed to have valued the business at more than $300 million. Novotech is now the largest business in the sector in Asia.
In October, US contract medical research organisation BioAgilytix reported that, following FIRB approval, it had closed the acquisition of 360biolabs, a spin-out business of Melbourne medical research organisation the Burnet Institute.
BioAgilytix reportedly paid around $300 million for 75% of the business which is a leader in virology and immunology trials and has facilities in Melbourne and Brisbane.
International private capital firm Cinven closed a majority investment in BioAgilytix in December.
Also in October, (APE&VCJ, Nov 2021) Wellington-based Pencarrow Private Equity financed the merger of New Zealand contract research companies Lakeland Clinical Trials and Southern Clinical Trials.

In November, (APE&VCJ, Dec 2021) The Riverside Company took a stake in Adelaide-based Avance Clinical, which claims to be Australia's largest full-service contract medical research organisation.
Quadrant received legal advice on its investment in Southern Star from Corrs while Southern Star was advised by Gilbert + Tobin.