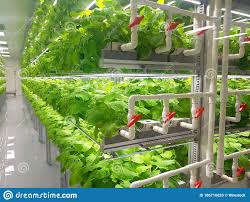 US asset management firm Magnetar Capital, Australian investment manager Tribeca Investment Partners and Australian investment firms Stratos Capital and Founder Led Investments (FLI) have contributed to a $56 million capital raising round for Gold Coast-based indoor vertical farming business Stacked Farm.
The investment round comprised equity, debt and convertible notes.
Most of the new capital is to be used to fund development of a 7,000 square metre facility at a soon to be announced Brisbane location.
Chief executive Conrad Smith said the new facility should be completed next year.
Stacked Farm expects to be able to provide savings by localising the food chain and growing crops in controlled conditions which will not be affected by weather, pests, contaminants, mould or bacteria.
Incentives from the Gold Coast City Council persuaded Stacked Farm to set up its head office and begin development of its first 4,000 square metre commercial operation in the council's area. This facility, currently under construction, will also include an R&D workshop and an assembly area where components will be put together for other facilities. Following Brisbane, Stacked Farm is planning to develop a 5,000-7,000 square metre facility in Melbourne before the end of next year. After that, the company will look at developing a Sydney facility.
Smith said Stacked Farm planned for its automated system to achieve the largest output of leafy green produce per square metre of any indoor vertical farm.
"We are extremely pleased with the calibre of parties that have chosen to invest in our company along with a number of supply chain partners, highlighting the strength of our technology and confidence in our team," he said.
Stacked Farm, which was founded in 2017, expects its R&D to eventually extend output from leafy greens and herbs to fruits such as strawberries and blueberries and possibly even cut flowers.
Brisbane corporate advisory firm Seventytwo Capital managed Stacked Farms' capital raise.

Magentar Capital is an asset management firm with more than $US13 billion in assets under management based in Evanston, Illinois. Stratos Capital is a Sydney based investment firm. Founder Led Investments (FLI) is a Queensland-based early-stage investment firm set up by Dr Glen Richards, founder of Greencross (ASX: GCR), Paul Wilson, co-founder of PetBarn; Max White, co-founder of Data#3 and founder of Extend Technologies; and John Lawlor, a financial modelling specialist who has served as chief financial officer at companies such as SmartVet Holdings and SmartClinics.
Image: Indoor vertical farming is expected to achieve savings in supplying fresh produce.