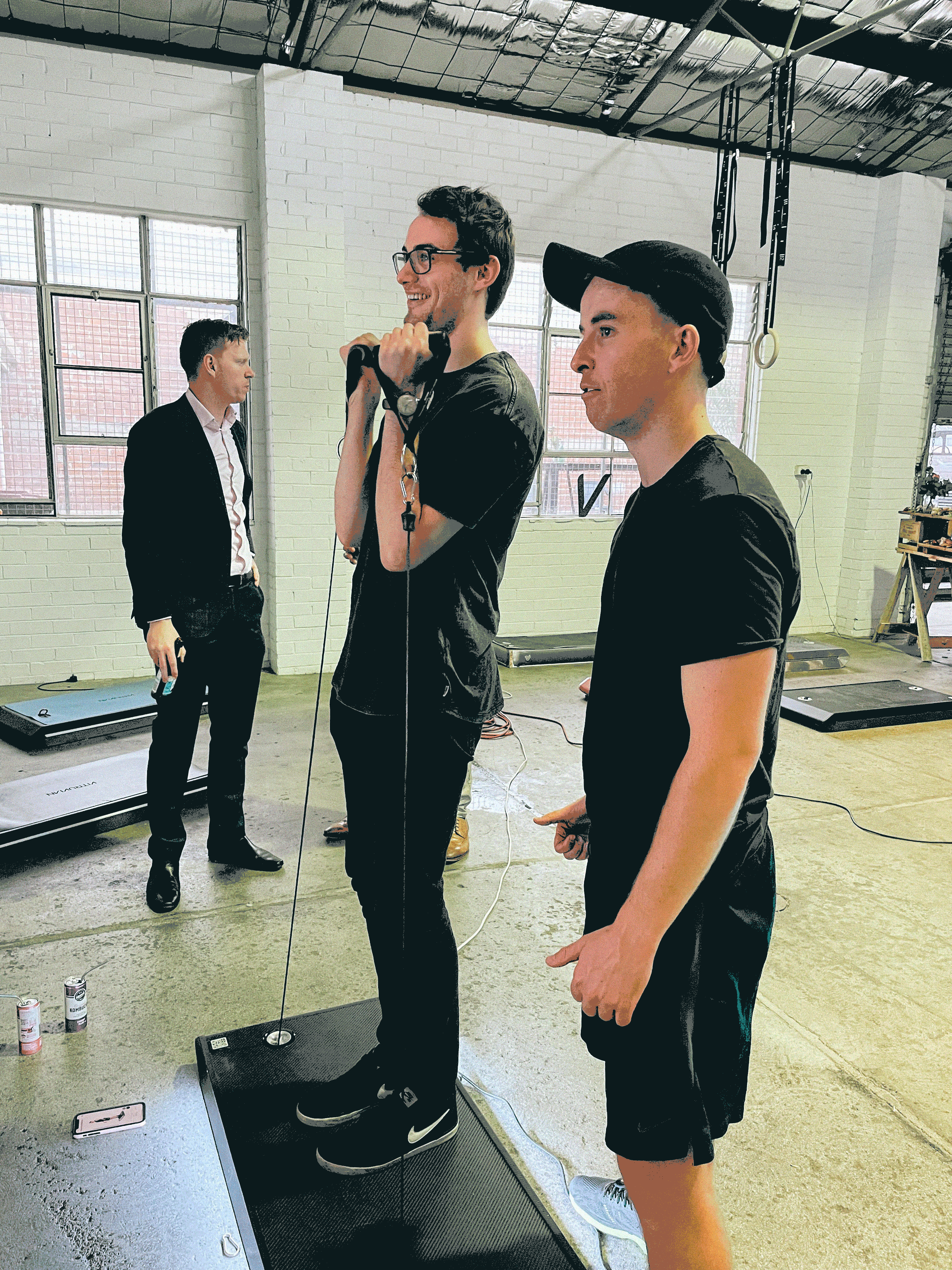 Community-powered venture capital firm AfterWork Ventures is gearing up to raise a third fund.
The firm now has three full-time general partners, New Zealand-based Dave Insull plus Perth-based Adrian Petersen and Alex Khor. The trio are supported part-time by Sydney-based venture partner Mike Forster, director of data and analytics at KFC Global.
The team said that after posting top decile "on paper" returns from their first fund, they raised a $1 million proof-of-concept fund from friends and family. This fund is now close to fully invested after making pre-seed and seed investments averaging $25,000, mostly alongside other investors.
Buoyed by the success of their first two funds, the team is now gearing up to raise a substantially larger third fund.
Since November 2019, the AfterWork team has invested in 22 companies across a range of industries, from SaaS companies such as Fileinvite and InsiteAI to direct-to-consumer businesses such as organic dog food producer Lyka and at-home resistance training hardware product Vitruvian.
As a community-powered venture firm, the AfterWork team is supported by what the partners describe as a "motley crew" of start-up operators, founders and other start-up sector professionals. The community has rapidly developed organically connecting individuals with diverse talents who enjoy researching investment opportunities, investing, and get into the trenches with, early-stage start-ups.
Community members had been keen to use their expertise to support the next generation of start-up talent but, prior to the formation of AfterWork, did not have opportunities to make portfolio investments. They see their process of working together to source and research potential investments as democratising venture investing and putting start-up operators at the core of the process.
AfterWork's investment mandate has been forged around a gap the community recognised in the market: pre-seed and seed stage investing. This space is overlooked by most venture firms which prefer to invest in start-ups that are gaining traction.
The AfterWork community is now involved in every step of the investment process from sourcing opportunities, carrying out due diligence and earning the right to invest micro-cheques in competitive rounds, to providing "in the trenches" support to portfolio companies post-investment. As current operators in the start-up space, many members of the community are well-qualified to provide specialised advice as well as more general mentorship to founders of portfolio companies.
The three investment partners have different backgrounds each involving start-ups and venture capital. They were brought together by a shared strong belief that opportunities to invest in very early-stage Australian and New Zealand start-ups were not being fully realised.
Dave Insull began his career as a commercial lawyer before becoming an early investor and team member at 90 Seconds, a New Zealand-founded cloud-based crowd-sourced video production company. Over 10 months, Insull helped 90 Seconds reach $NZ300,000 per month in revenue. The company then attracted venture backing in the form of a Series A round led by Sequoia Capital (APE&VCJ, Mar 2019). Insull then became an early employee at leading insurtech business Cover Genius, where he led Sales across the Asia Pacific region (APE&VCJ, Nov 2020).
Insull met Mike Forster while they were each studying law and they stayed in contact as each worked in commercial law and became involved with start-up businesses. While studying at Oxford University, Forster co-founded UK-based identification verification business Onfido. TPG Growth recently led a $US100 million Series D investment round in the business.
Petersen and Khor met at the University of Western Australia where they both studied advanced mathematics.
Straight out of university Petersen co-founded blockchain-enabled secure voting platform veri.vote. The start-up raised seed funding and gained early paying-customers but the team ultimately shut up shop, realising that they were too early on the tech curve, and that mainstream acceptance of blockchain technologies was still a few years away.
Petersen and Khor each joined management consulting firms, Bain and Mckinsey respectively. In search of interesting "after work" projects, they started angel investing in very early-stage start-ups.
They were connected to Insull and Forster by the founder of a start-up on which both pairs of investors were carrying out due diligence. The founder was struck by the similarity of their questions and their approaches to investing and offered to introduce them.
"We were impressed by Adrian and Alex's intellectual curiosity, attention to detail and their maniacal focus on ensuring that founders have a good experience as they go through the investment process." Insull said.
The four investors began operating under an open-door policy, welcoming additional start-up operators to join their investment process.
"Our Sunday calls have grown from the four of us catching up to shoot the breeze and debate investment opportunities to a call where 20-30 top-tier operators and thinkers regularly dial in to share their expertise on our ever-burgeoning pipeline," Petersen said.
Forster added: "Persistence creates momentum. We're feeling good about the investment decisions we're making and see an opportunity to empower a generation of fantastic operators to have genuine input into venture capital decision-making."
Caption: Businesses in which AfterWork Ventures has invested include resistance training hardware company Vitruvian. Vitruvian's V-Form product is seen here being tested by AfterWork community members Trent Rachow and Brady Flockart.