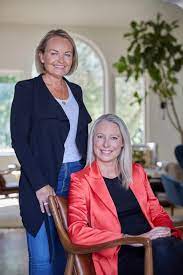 Female founder focused ALIAVIA Ventures expects to reach a first close for its initial fund in September.
The California-based firm is investing in the US and Australia and has already backed Australian training systems technology start-up HowToo (APE&VCJ, Jul 2021).
ALIAVIA was founded last year by Australian Kate Vale, former head of YouTube for Australian and New Zealand, and Marisa Warren who previously worked in enterprise software sales in North America and Australia for companies including SAP and Microsoft.
In 2015, while living in New York, Warren founded ELEVACAO, a global pre-accelerator that helps women founders get their ventures investment ready and then seek funding. To date the program has assisted more than 165 women in the US and Australia who have raised more than $US80 million and achieved three exits. The next program starts in September.
Vale and Warren argue that female founders consistently deliver 35% higher return on investment than male founders yet attract only 2.7% of venture funding. The new fund is designed to address that gender gap by investing in female founders building world-changing enterprise and consumer tech companies in the US and Australia.

ALIAVIA has attracted investment from some prominent individual investors including Reserve Bank of Australia board member Carol Schwartz, who has invested through Schwartz family office entity Trawalla Foundation, and Bess Weatherman, a special limited partner at New York-based global private equity buyout firm Warburg Pincus.
Image: ALIAVIA co-founders Kate Vale and Marisa Warren.