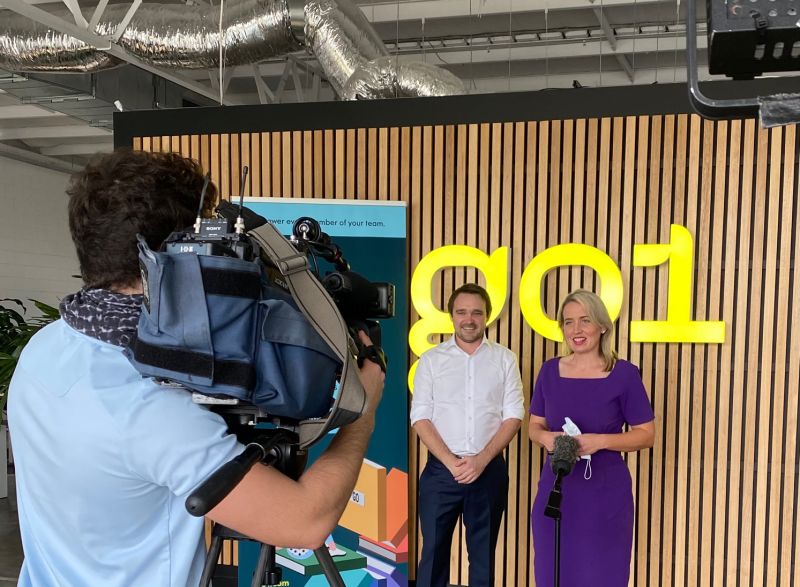 StartupAUS, set up to promote the development of technology start-up companies, has morphed into a new wider industry body, the Tech Council of Australia.
The new body is to be chaired by Robyn Denholm, the Sydney-based chair of US electric car company Tesla, Telstra (ASX: TLS) board member and, probably more important in this context, an operating partner at Blackbird Ventures since early this year.
The Tech Council (TCA) has the objective of engaging with governments, business and the wider community to help support the ongoing creation, development and adoption of technology across industries.
According to TCA, the technology sector contributes $167 billion to the Australian economy annually, is the country's third biggest industry by value and technology jobs employ around 861,000 Australians.
The growth of the technology sector in Australia, however, lags that of the sectors in comparable economies such as the US, Canada and the UK where technology sectors account for significantly larger proportions of GDP. TCA will seek to address this imbalance.
Members of TCA represent the full spectrum of Australian technology including, significantly, some companies that were start-ups when StartupAUS was formed in 2013 but are now large businesses – companies such as Atlassian, Afterpay (which is to be merged into US payments systems company Square), Airtasker, Safety Culture, CultureAmp, Redbubble and Canva. Other members include leading venture capital firms, Blackbird Ventures, Main Sequence Ventures and Square Peg Capital, plus technology services providers Google and Microsoft.
In addition to Denholm, directors of TCA include Scott Farquhar of Atlassian; Anthony Eisen, Afterpay; Cliff Obrecht, Canva; and Didier Elzinga, CultureAmp. Executive directors are Kate Jones, innovation minister in the Queensland Labor government until last year and an adviser at Capital[b]; Alex McCauley, previously chief executive of StartupAUS; and Wyatt Roy, general manager of business communications AI company Afiniti and a former federal Liberal Party assistant minister for innovation.
With the role of StartupAUS now subsumed into TCA, Alex McCauley has stepped down as chief executive to pursue a Master's degree at Stanford Business School. Supporting start-ups will, however, remain a central pillar of the organisation's advocacy, McCauley says, and he will remain personally involved working one day a week on the TCA's strategic research and policy agenda.
TCA's new chief executive is Kate Pounder, former Dublin-based managing director of professional services firm Accenture.
Coinciding TCA's launch after 18 months of incubation, a report commissioned by the organisation has been released by Accenture. The report was compiled by managing director Dr Andrew Charlton who was an economic adviser to former Labor prime minister Kevin Rudd during the global financial crisis of 2008-2009.

The report finds that the retail sector has been the strongest generator of new jobs since the beginning of 2020 but technology has ranked second creating 65,000 new jobs.
Image: Wyatt Roy and Kate Jones launch Tech Council Australia in Queensland.