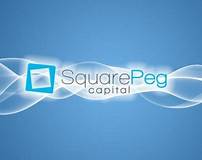 Venture firm Square Peg Capital is building a new team to invest in global listed technology companies.
Announcing the move, Square Peg partners Paul Bassat and Tony Holt said the firm was moving into listed equities to gain the opportunity to support more great founders and would build a new team to focus on the additional area.
"We believe that investing in and researching companies and themes across private and public markets has a unique advantage," they said. "Our specific advantage in public markets will stem from deep knowledge of tech trends and markets, business models, and a focus on successful founders and teams through our venture business. This differentiated skill set will allow us to identify and support companies that will create substantial shareholder value over the long-term.
"This new approach means hiring a new team – one that will help to build the foundations of our new strategy. We are hiring an investment analyst and a senior investment analyst to form our listed investments team, working alongside our newly appointed (internally promoted and yet to be announced) portfolio manager."
The new roles are to be based in Melbourne.
The investment analyst is expected to be "immersed in and passionate about tech". Square Peg anticipates the successful candidate will have at least three years' experience working in a high-growth tech company or a similar role.
The senior investment analyst will be expected to have a similar involvement in tech while also having at least five years' experience and a track record of excellence in buy-side investing in listed equity markets.
Square Peg is also seeking a fund controller "to build and drive the finance and operations functions of the new fund". Experience of working within an investment fund is expected.
Founded in Melbourne in 2012, Square Peg has grown to manage more than $1.3bn across its venture funds. The firm focuses on Series A and Series B capital raising rounds and invests across Australia and New Zealand, South-East Asia and Israel. Investors include superannuation funds, endowments, family offices and entrepreneurs.
Square Peg's investee companies include Canva, Fiverr, Property Guru and Airwallex.