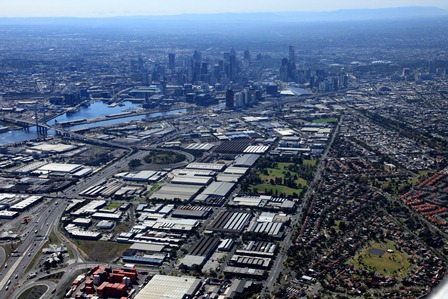 The Breakthrough Victoria Fund, to which the state government has committed $2 billion – at $200 million a year over the next ten years – is beginning to take shape.
Industry forums are planned for May and June to give interested parties opportunities to put forward their views on how the fund should operate. An investment plan is then to be finalised by the end of June with the first round of investments to be made by the end of the year.
Former Labor Premier John Brumby has been appointed the fund's inaugural chairman and former Federation Square chief executive Xavier Csar has been appointed chief executive of the fund's management company.
Brumby said the state government's decision to set up the fund was one Victoria's most significant industry development initiatives ever and would drive the state's recovery from the COVID-19 pandemic.
The fund was the largest investment the state had ever made in science, technology and innovation, Brumby said. He believed it would make a difference in translating breakthroughs in science to the development of new companies and new industries.
"This is the big issue for Australia. We've had, and continue to have, a fantastic reputation in terms of research and what we do in our universities and industries but in terms of how we translate that into therapeutics, into drugs, into products and into manufactured goods that generate jobs and make a difference in the world, we've been pretty poor at that," he said.
"That's been an Australian problem for the best part of the last 30-40 years. The movement is all in the right direction, but we're still in this position where we do well, rank well and perform well in the research space – but far too little of what we do turns into things that make a difference in the world."
The fund is to offer a range of grants, loans, equity investment and joint venture funding. It is planned to leverage this funding through developing partnerships with private investors, superannuation funds, venture capital firms and federal government programs.
The fund will also seek to promote development in locations designated by the state government as innovation and employment precincts including Parkville, Arden and Macauley, Bundoora, Clayton and Fishermans Bend.
Brumby said the Breakthrough Victoria Fund would focus on two lines of investment opportunities.
"The first will be projects with strong commercial potential, to accelerate productivity, grow exports, support domestic manufacturing and create jobs across the R&D pathway," he said. "The second element is to consider transformational projects that are early-stage projects bringing together the best and brightest from the research community. We want to be intervening early to get breakthroughs."
Board members of the Breakthrough Victoria Fund include SEEK co-founder Andrew Bassat, who recently stepped down as chief executive of the online jobs advertising platform, former Deakin University vice-chancellor Jane den Hollander and Victoria's chief scientist Dr Amanda Caples.
Early and late-stage venture funds are also being established by the Victorian government.
The $61 million Victorian Startup Capital Fund will provide funding for start-ups over three-year terms while the $25 million Venture Growth Fund will provide venture debt financing alongside a private investor.
An additional $50 million fund to provide low-interest loans to companies eligible for the federal government's R&D tax incentive was announced in the recent state budget. This funding will advance up to 80% of a company's forecast tax offset refund.
Caption: Melbourne's Fishermans Bend innovation and employment precinct.