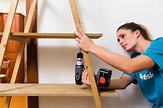 Exto Partners and Skyfield Capital investee Airtasker listed on the ASX on 23 March under the code ART.
The first day closing price was $1.05, up 40 cents (61.54%) up on the issue price of 65 cents.
The local services online bidding platform said shares in its IPO had been more than five times oversubscribed by institutional and retail investors enabling it to build strong representation of local equities fund managers on its share register in addition to about 3,800 retail shareholders.
The company said it was delighted by the uptake of staff shares in the IPO. Although staff already held significant equity through Airtasker's employee share plan, current and former staff subscribed for over $1.6 million in additional shares. Forty-five per cent of the company's current staff participated in the IPO at an average investment of $22,400.
The company was also pleased with the take-up of around $1 million worth of shares by 700 independent "taskers" invited from its platform.
Airtasker said its operational and financial performance since the beginning of 2021 had been strong despite capital city lockdowns and it was confident it would meet or exceed its prospectus forecast.
Chief executive and co-founder Tim Fung said he was delighted by the response of institutional and retail investors but was even more impressed by the demand for shares from staff and the tasker community which had been ten times initial expectations.
"We have an incredible foundation to build from and we're excited to be taking our new shareholders on the exciting journey to fulfil Airtasker's mission: to empower people to realise the full value of their skills," he said.
Airtasker raised $83.7 million in the IPO which represented an enterprise value to 2021 financial year forecast revenue ratio of 9.3x.
Airtasker's largest shareholder, Seven West Media Investments, a subsidiary of Seven West Media (ASX: SWM) sold its entire 17.01% stake in the IPO. Seven West Media announced last year that it intended to sell its venture capital portfolio, along with other assets, to reduce debt.
Ahead of the float, Exto Partners said its stake would be reduced from 16.76% to 14.68% in the IPO and Skyfield Capital said it would reduce its stake from 6.86% to 5.94%.
Fung's stake was be reduced marginally from 12.74% to 12.70%. Co-founder Jonathan Lui's stake was to be reduced from 5.29% to 1.02%
Immediately prior to listing, Airtasker issued substantial shareholder notices stating that Exto held a 17.14% stake, MCC Resources and Morning Crest of Hong Kong jointly held 14.52% and interests associated with Fung held 12.15%.
Peter Hammond of Exto and Xiaofan Bai of MCC Resources and Morning Crest are members of Airtasker's board.
Fung and Lui launched Airtasker in 2012.