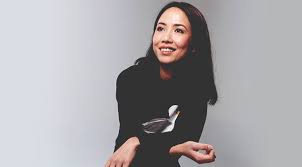 Local venture firms Reinventure, AirTree and IAG Ventures have exited Sydney-based artificial intelligence (AI) start-up Hyper Anna with the acquisition of the business by US analytics automation company Alteryx (NYSE: AYX).
Alteryx announced the acquisition on 7 October but did not disclose financial details.
Hyper Anna's team of 29 will join Alteryx.
Alteryx has more than 7,000 enterprise customers globally including some large Australian companies.
Alteryx chief executive Mark Anderson said: "Hyper Anna's mission to enable everyone, regardless of analytical background, to access data insights aligns perfectly with the Alteryx vision to enable every person to transform data into a breakthrough."
Hyper Anna chief executive Natalie Nguyen said: "Working together with Alteryx, we can offer capabilities that are far greater than the sum of its parts – the Alteryx offering that customers know and love but with more insights, visualisations and reporting features that enable every team to create recurring impact."
Hyper Anna was founded by Nguyen and former chief technology officer Sam Zheng in 2015. They came up with the concept for the business after working together at data analytics company Quantium. Businesses were increasingly employing data scientists to interpret and utilise increasingly complex information collected through business processes, they recognised. They saw an opportunity for a less expensive alternative, a subscription virtual data scientist service.
Reinventure led an initial $1.25 million funding round in 2016 to develop the concept. AirTree Ventures supported that round.
Insurance company IAG (ASX: IAG) and Westpac Bank (ASX: WBC), which funded the establishment of Reinventure, carried out early testing of Hyper Anna's technology.
Sequoia Capital China led Hyper Anna's $16 million Series A round in 2017. Reinventure and AirTree supported that round with IAG Ventures, IAG's corporate venturing arm, coming in as a new investor.
Zheng left Hyper Anna in 2018 to co-found another business based on AI, language processing company Curious Thing.
Nguyen said Hyper Anna had been introduced to Alteryx through a mutual customer which had recognised synergies between the companies' platforms. That started talks on developing a combined offering.

California-based Alteryx says it excels in automating data science and analytics from data acquisition to data transformation. With the acquisition of Hyper Anna, its customers will be able to:
Bring to the surface hidden signals

Quickly scale up automated insights

Provide access to the stories told by data
Alteryx chief product officer Suresh Vittal said: "There's a huge need to get faster automated insights that can be democratised and accessed across an organisation. The combined platforms from Alteryx and Hyper Anna seek to solve this, ultimately helping data workers of all levels of expertise efficiently achieve business value and breakthroughs that matter."
Image: Hype Anna chief executive Natalie Nguyen.