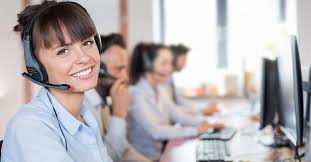 Industry superannuation funds-owned IFM Investors has claimed it has Australia's first carbon neutral private equity portfolio.
IFM head of private equity Stuart Wardman-Browne said: "This is an important milestone for IFM Private Equity and the portfolio companies we work with. We are focused on building successful, sustainable companies with cultures that authentically engage teams, customers and other stakeholders.
"Cultivating purpose-driven cultures, promoting fair and inclusive workplace practices, and reducing our portfolio's carbon footprint are key elements of our responsible investment approach and integral to creating value for our investors and their members and beneficiaries."
IFM Private Equity's portfolio companies include:
My Plan Manager, Australia's largest National Disability Insurance Scheme (NDIS) plan manager;
Payapps (previously Zuuse), a Melbourne-based global SaaS provider of payments management software for the construction and building management sector;
Genie Solutions, a Brisbane-based software business that provides practice management platforms and associated software to medical practices. Genie Solutions is in the process of being acquired by Citadel Group, an investee of Pacific Equity Partners (APE&VCJ, Nov 2021). Transition to carbon neutrality was achieved during IFM's ownership.
The portfolio's carbon neutrality has been fully certified by Climate Active which represents the federal government's certification standard. IFM Private Equity was supported by industry experts Pathzero and Pollination. The achievement is part of IFM's organisation-wide commitment to reduce greenhouse gas emissions across its asset classes, targeting net zero by 2050.
IFM, which is owned by 27 industry super funds, invests across infrastructure, debt, listed equity and private equity. The company has a total of about $179 billion in funds under management.

The direct investment private equity growth fund currently represents a relatively small part of the overall portfolio but IFM has plans to substantially increase its direct investments in private equity over time.
Image: My Plan Manager's support team. The company is part of IFM Investors' carbon neutral private equity direct investment portfolio.