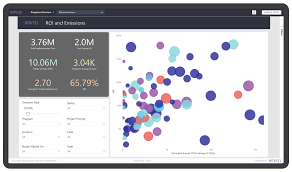 Sydney-based emissions data software company Envizi has been acquired by global technology business IBM for an undisclosed sum.
Envizi was founded in 2008 by chief executive David Solsky and chief technical officer Bill Clasquin. Technology growth investor Accel-KKR made an undisclosed investment in the company in 2019.
Solsky and Clasquin will be joining IBM along with their teams in Sydney, London, San Francisco and Toronto.
Solsky said: "In IBM we have found a partner with a strong product vision match and commitment to sustainability – as evidenced by their corporate 2030 net-zero commitment. By integrating Envizi with IBM's broader AI-powered software suite, companies will be able to automate the feedback and insights generated from Envizi into the operational endpoints being used in daily business operations – a crucial step in making sustainability efforts more scalable and ensuring decarbonisation goals are achieved."
Clasquin added: "This will allow us to scale at an unprecedented rate and cement our position as the global market leader in the sustainability and ESG software market.
"Within IBM's AI applications business, Envizi will be able to leverage a depth and breadth of resources, expertise, and tools that we could never have accessed on a stand-alone basis."
IBM AI applications general manager Kareem Yusuf said businesses needed data to drive insights and Envizi would provide that to IBM.
"Envizi's software provides companies with a single source of truth for analysing and understanding emissions data across the full landscape of their business operations and dramatically accelerates IBM's growing arsenal of AI technologies for helping businesses create more sustainable operations and supply chains," he said.
Silicon Valley-based Accel-KKR's investment in Envizi in March 2019 was described as strategic funding to help the company's global expansion with particular focus on the North American and UK markets. The business had previously received investment from angel investors.
The core technology at the heart of Envizi's software was developed in 2004 to be used by utilities to capture the extensive data recorded by electricity smart meters and to manage the integration of this data with tariff engines to calculate electricity bills.

CarbonSystems was established in 2008 to develop the technology into a market leading carbon accounting engine. In 2013, the business returned to a wider energy management role, broadening and enhancing the energy management capabilities of its offering to include integration into buildings at the equipment and sensor level. The company name was changed to Envizi to better reflect the broader capabilities.
Envizi was advised on the sale to IBM by London-based corporate advisory firm Torch Partners and by Australian legal firm HWL Ebsworth.
Image: An Envizi dashboard.