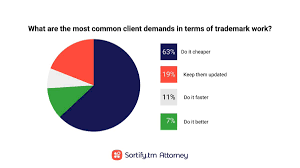 Early investors, including WNT Ventures, will achieve strong returns from New Zealand-based trademark legal tech company Sortify.tm when it is acquired by QANTM Intellectual Property (ASX: QIP).
Sortify is to be acquired for up to $11 million, $8 million to be paid upfront and the remainder to be paid as earn-outs in two annual installments, subject to performance milestones being achieved.
Sortify was founded in 2017 as a conventional trademark practice before evolving into a legal tech company that provides software to brand owners, IP practitioners and public and private sector entities.
According to QANTM, in the 2021 financial year, Sortify.tm was the top-ranked online trademark filing website in Australia and New Zealand and, respectively, the second and third ranked trademark filing agent in Australia and New Zealand.
During the last financial year, Sortify also entered the UK market, launching an automated trademark filing software platform for brand holders.

WNT Ventures managing partner Carl Jones said his firm had supported Sortify's growth since inception and was pleased to see the results of the work by its founders.
"It really shows the value of deep domain expertise in identifying and solving an industry problem from the inside," he said.
Other early investors in Sortify were New Zealand investment firms Quayside Holdings and K1W1.